A while back, I started doing this thing where I'd pick a singer/band whose music enjoy from what I know and listen to their whole discography from start to finish. I need music on while at work, and this project allowed me to put something on and not constantly fiddle with changing songs. Mostly I do this with singers/bands from the 70's and 80's who I obviously couldn't hear during their prime. It's been very cool to expose myself to new songs and see how an artist can change over decades.
But one thing I've learned and find very interesting is that the songs we know and love may not be that great, they're just simply very familiar to us. There are artists like Bryan Adams, Aerosmith, or Blue Rodeo where I really liked all their songs/singles that I knew going in (or all the ones that my local oldies radio station plays at least). So I thought I'd go into their albums and find many more great songs I'd love just as much. But I did not. Yes, there were some songs that jumped to my attention, but overall, no matter who I listened to (the one and only exception being Billy Joel), I just found a bunch of mediocre songs. So were the singles on the radio the best of the best? Unlikely. I think they're just ones that are familiar so I guess our brains appreciate them more.
Of course, I didn't and don't expect every single song an artist releases to be a perfect hit, instantly classic, and ideal for my tastes, but still. I went through whole albums for so many artists finding nothing that I really latched on to.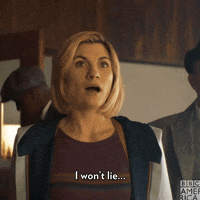 That being said, I do realize that there are some issues with how I consumed all this music. Firstly, I only listened to the album once. I don't have the desire to give it all multiple listens to better absorb them (especially for some artists like Chicago who have literally 30 full albums. Bros…chill…). Secondly, as I mentioned, I'm listening while I'm working. So my brain isn't in the mode to process the music fully because I'm busy focusing on my job. Perhaps if I was just listening and really able to completely focus, I'd better appreciate some songs more. Maybe.
The title of this post makes it seem like songs can't be both good and familiar, which is not true, but I guess it has made me question things a little. Are the artists I like genuinely great, timeless creators or has my brain tricked me into thinking a few familiar songs are enough to cement that person into history? Did they just get lucky with those big songs and really have little else to show for a career? Much to think about. I'd love to know if anyone else has dove into full discographies of artists and found similar things.
Now as I said, there were some songs that I discovered in the albums that I did enjoy. Maybe this is me exposing my music tastes or exposing that I'm young and don't know songs that perhaps everyone else knows, but every time I found a song I liked, I added it to this Spotify playlist. Take a listen if you want.
Do you have any thoughts on the subject? Is there an artist who you think has a bunch of hidden gems in their discography? Is there a song from an artist in this playlist that you think I should give another go?
That's all for now!
Follow me: Twitter / Facebook / Instagram / Bloglovin'