One thing I've noticed a lot in these new adult years is that people, some more than others, have a really bad habit of saying things they either don't mean or they will never follow through on, even if they did mean it.
And I'd like it to stop.
Of course, it's a thing that people probably don't even realize they're doing it, so it's hard to change, but if I may, I'd like to suggest that in your next social conversation, try to notice it happening. Listen for it from all parties. You may be surprised how often it happens. It happens at work, I've noticed as well.
Because you never know when you'll be talking to someone (me) who takes everything to heart (me) and then bases her self worth over it (me).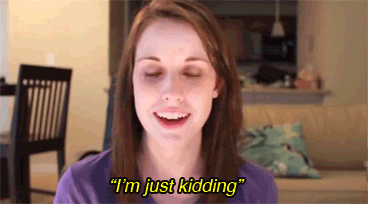 Okay, that's dramatic, but the point still stands. I've had friends say something like "you'll have to come to my cottage this summer!" and then I'll never get an invite, or "you've never seen [insert some old Disney movie here]? Okay, one day we're gonna watch it together!" and then we don't. Do you know how many friends over the years have said, "I want to straighten your hair! We'll have a sleepover and I'll straighten it!" At least three. Do you know how many actually followed through? Zero. Not that I want my hair straightened, I'm just saying.
My best friend and I have for years talked about going to London, England one day. But we never made plans or set deadlines or made it seem like it was realistic for us any time soon. Even now, I in theory could go given that I have a job and vacation time, but my friend is still in school, so it'd be dumb to do that, and we're not in a rush. If we ever talk about it these days, it'll still be in that future idyllic sense so we know we're not letting anyone one down because we're reasonable humans.
I know it's probably my fault for believing these grandiose plans and letting the constant failure of them get to me, but I also think the world would be better if we were more honest and realistic about things we say and do and think.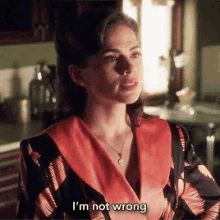 And I'm realizing that maybe I sound bitter and projecting my social life insecurities into this post, but it's not just fellow young people around me doing it. My parents do it with their friends for things not even involving me. I just watch it happen (or not happen, I should say).
It's so easy to say "we'll do this," and "we'll do that," and "I'll totally invite you here," and in my heart I know that people more often than not actually do want to follow through, but they either forget they said it or things just don't work out. So I guess my point is if you notice this being a pattern in your life, maybe think twice about so casually saying something because holding back certainly won't hurt.
Does this make sense?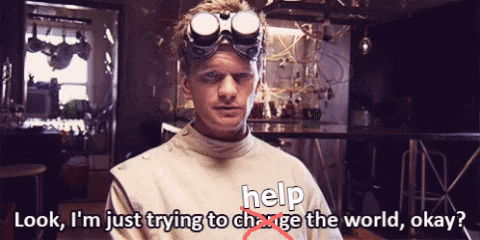 Follow me: Twitter / Facebook / Instagram / Bloglovin' / Goodreads