Every year, I watch a gross number of those cheesy Hallmark Christmas romance movies. There've been days where I'd literally watch like four or five of them in a row, so you could imagine that in two months I could hit big numbers some years.
Sometimes I just want to see abnormally good-looking people fall into a wildly quick romance just in time for the holidays. Is it because I would like to fall into my own wildly quick romance just in time for the holidays? Partly, sure, but also partly because I just like the escape and the simple stories. They're dumb and silly and predictable and everything you don't want a movie to be, but I still enjoy them. I love Christmas, and they're always so festive and cheery, and some are really cute. All in all, you know what you come for, and you almost always get it. Honestly, what other genre delivers with basically 100% success?
And because these movies are so silly, they can be entertaining on your own or with others. I'll watch them with my parents sometimes, and it's always fun to guess the weak plot twists or laugh about how we can always tell when this fresh couple will face some challenges because they kiss too early in the movie.
This post was originally just going to be me justifying my love for these movies, but then a friend asked for some movie recommendations. Over the years I've watched about 140 of them (if my records are correct), yet I struggled to give good reccs because the movies blurred together. So I started a database of sorts. Every time I watch a cheesy Christmas movie, I'll rate it, and that info is there not just for future me but for you too, so you can skip the bad ones and enjoy the quality!
You can also view it here and bookmark it so you can search and access it easily next year too if you'd like.
So elephant in the room: are most of these movies starring straight, skinny white people? Yep. This genre is notoriously low on anything else. POC are almost always the sidekicks. Last year there were a few Hallmark movies with Judaism, and I did see one of them, but I read that Jewish people weren't thrilled with some of the messaging in them, and that's valid. I also know of three gay Christmas movies out this year (though one isn't Hallmark-y and one isn't the focus of the movie), but it's kind of surprising that it's taken so long for those to be a thing. So I do acknowledge that there is a lot of room for improvement in these movies. There are only a few channels that air these, so I kind of just watch whatever's on, but I'd like to see some more representation. Cheesy, unrealistic love at the holidays can be experienced by everyone, ya know?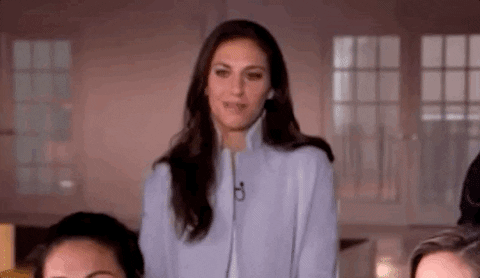 Anyway, if you like cheesy Christmas movies as much as I do, I hope you enjoy my database. I'll be adding to it throughout the month and in years to come!
If you have any cheesy Christmas movie recommendations for me, please let me know!
That's all for now!
Follow me: Twitter / Facebook / Instagram / Bloglovin' / Goodreads