I was very surprised when a Synder cut of the 2018 DC movie Justice League was announced. While I didn't hate the first version, I knew it could have been better, and this Snyder cut promised to do it all and more. But then I watched all four hours of it, and while it was more, I don't think I can say it was all that. Between the weird colouring, the 20 minute dream sequence, the dumb timeline-messing save, and the random villagers singing, this version of the movie really made some wild choices that I'm glad the studio or apparent trash human Joss Whedon decided to remove years ago.
The Snyder cut obviously took advantage of the at-home delivery by making it six parts over four hours, which is fine, but I think that a) you therefore can't compare it to other movies because you got two more hours to tell a more fleshed out story and b) even if you edited it down to a reasonable movie length, this version wasn't that much better. Parts of it sure were, like the explanation of the cubes or Cyborg's story, but as a whole, I was disappointed. I kind of expected this to be like The Best Movie because it was hyped up to be Authenticly Snyder's Untold Story and Undoing How Awful Joss Was, but I guess that's on me for having a high standard. It was better, but it wasn't worth the years of campaigning.
And that's why I'm very wary of this new hype train of other directors cuts that may or may not exist. I know some of it is just memeing like this TikTok, but still. I've seen far too many headlines saying that there are hours more footage of some movie no one wants to see more of or that studios are considering doing more director's cuts of other things or that fans are campaigning for other ones. It's probably not true, but just in case, here's my official statement: no thanks.
I won't pretend to know how much involvement movie studios have in final plot or editing, but based on my limited knowledge and my eyes during Snyder Cut, I can't imagine that this is a useful direction (pun intended) for the film industry. If a studio can't deliver me the absolute best version of a movie the first time, then they gotta live with that shame and possible financial loss. You can't just keep pumping out different versions to appease people. As they say, that's show biz. Justice League may have been a special case because of the crisis in Snyder's life during original filming, forcing Whedon has to take over, but for other movies that didn't have something similar going on, I just feel like there's no excuse.
And who is this even for? The fans? I have trouble believing that, because I feel like if fan satisfaction were the ultimate goal, they wouldn't have given us garbage to begin with. Is it for the directors? Giving them their moment to shine? Unlikely. So I guess this just smells like a big ol' cash grab.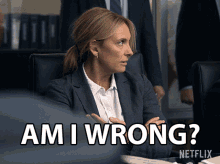 The only version of a director's cut I'm not opposed to is what Lord Of The Rings did. They had the extra stuff as an optional bonus DVD feature that didn't negate the regular normal-length theatrical release. If studios want to give us that (though without DVDs, it's just bonus content on streaming services), then sure. Whatever.
Director's cut? More like cut that nonsense out before it starts please.
Thoughts? Did you enjoy the Snyder cut of Justice League? Is there a movie you want a director's cut of?
Follow me: Twitter / Facebook / Instagram / Bloglovin' / Goodreads