In this age of remakes and reboots, it's kind of interesting to see which ones fail and succeed and why. If they all failed, then I'd think Hollywood would let up on them, but we're several years into this trend, and it shows no signs of stopping, so something must be going right.
I used to think it was just that a lot of these reboots and remakes invoked a sense of nostalgia in viewers, and while I think that's still true, I'm now also seeing all these remakes and reboots and adaptations as a chance to improve on the content. At least I hope that's what these creators are trying to do. I think it's the key.
Take Legally Blonde, for example. Yes, the movie was amazing and iconic and unmatched, but the musical is really great too, and I think it's for two reasons. One, amazing music, a key element of any musical. Two, they built up Emmett's character so he had more of a role and therefore the relationship between him and Elle was "so much better" (hehe). They made the material stronger by going out of their way to improve on the characters. In the same way that just making a remake live-action doesn't immediately make it better (eg. Cinderella in 2015) simply adding music isn't always enough. Take the Elf musical. That was another amazing and iconic movie but nothing was changed in the musical, so I found it kind of boring. Sure some adaptations can thrive with little to no changes (the Waitress musical, for example) but personally, I find myself really looking for improvements when I consume remakes/reboots.
Right now, the remake of Jumanji is in theaters and making a killing at the BO. What was changed in this version? New characters are sucked into a video game rather than a board game. I personally haven't seen this new version, but I like this idea as it's more modern and understandable, and clearly this concept and the production value seems to be good enough. Another example of a significant and overall accepted improvement is The Lizzie Bennet Diaries. Taking Elizabeth Bennet's story and opinions and presenting them through the personal vlog format is genius and modern. Pemberley Digital, for all their flaws, was on to something wonderful. Spider-Man: Homecoming and Fargo are other examples of remakes that succeeded because they took what was great about the original and improved upon them. They aren't just straight  regurgitations of old stuff.
But then there's the new Heathers TV show coming this spring, and it seems doomed. The Heathers movie isn't a favourite of mine, nor is the musical (though the musical did have some dope songs and a slight added level of humour!), but as the internet is pointing out, putting minority characters in things doesn't always improve it, especially not when it goes against the point of the story. There'll apparently be a minority spin on the upcoming Party Of Five remake too, so we'll have to see if that'll fare better. At least that one makes sense. I guess what I'm trying to say here is that the improvements and changes have to make sense and work with the material. Is something is better than nothing? Not always. Usually, but not always.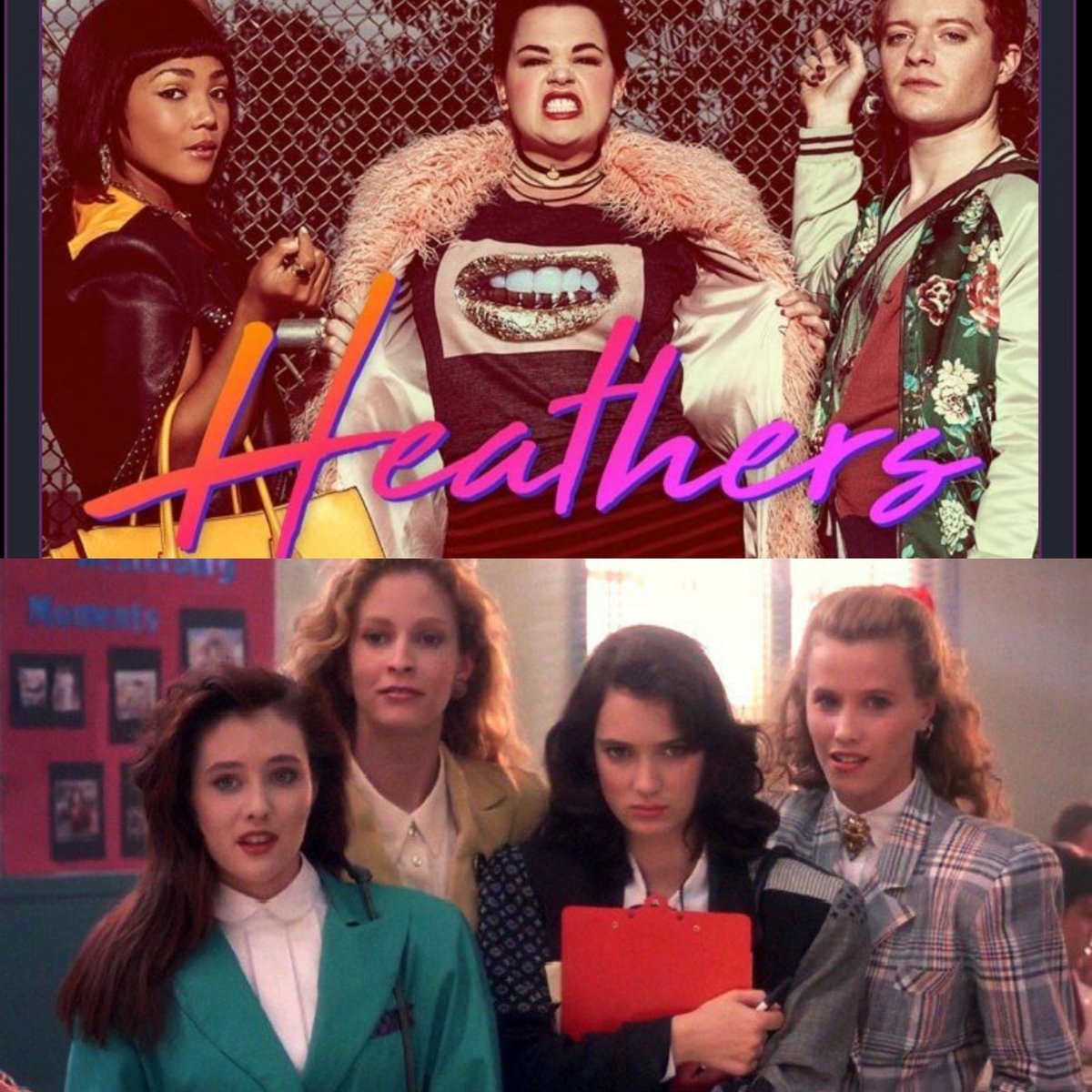 As more and more remakes and reboots and adaptations are announced (daily, it seems), I just hope that society eventually stops just accepting whatever is thrown at us. There's an American Idol reboot coming to ABC this spring and I'm really hoping it'll bring something new to the table that the Fox version did not. I'm hoping that the upcoming Mary Poppins movie surprises us. I'm hoping that if Hollywood is insisting on giving us all these reboots and remakes and adaptations that they're done well and they use the chance to really entertain us.
What are your thoughts on the subject? What's one remake/adaptation that you enjoyed or hated?
Follow me: Twitter / Facebook / Instagram / Bloglovin'