A while ago I found myself watching a lot of Vine compilations on YouTube. Like, a lot. They're addicting and so stupidly funny.
I noticed that there are, for the most part, two types of Vines: those that are staged, scripted, and acted, and those that are filmed on the spot. And I realized that for both of these types, the Viners need a certain level of creativity. Levels that I don't know I've seen in real life.
The people who stage Vines need to come up with the idea, they need to consider angles and timing, sometimes get other people involved, and then actually take the time to make it. What's it like to have a friend come to you and say "Yo I have a Vine idea I need help with"? No one I knew made Vines with any dedication.
The people who happen to film stuff on the spot must always be filming in hopes to catch something good. They must always have their phone out, recording conversations and jokes and anything that happens. Not only do I not know anyone like that either, but I can't even imagine doing it myself. Do the people around them think it's weird that they're always being recorded? And what do the people do with all the footage?
Creativity is a gift. I like to think I'm fairly creative because I have this blog and continuously produce content, but I don't know how mind-blowingly original any of this stuff is. And I'm definitely not always thinking of new ideas or thinking of ways to improve. A lot of the times, my post process is something like crap, I should be posting in a few days and I have nothing ready. Okay, what half-developed idea can I build up? As weird and unprofessional as that sounds, at least it's something, right? At least I'm producing something and I like it. A lot of people don't do anything creative. No videos, no art, no writing, no anything. How do they live? Do they not have urges to be creative ever? Or are they creative in ways I/the public don't see/appreciate?
When I starting thinking about creativity, I started then thinking about my friends. Do I have creative friends? I have a few friends who used to vlog and a few that do some occasional writing. I have one friend who started a small jewelry business. I have another who's a great artist but doesn't often show art off. I'd love to have more creative friends. I'd love to have friends who want to build things and do things and have fun while doing it. How does one find people like this? And how does one be more creative in their own life?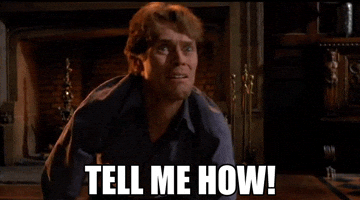 Bloggers, for all that they are, are pretty creative people, and being in the blogosphere, even from the outskirts, has really shown me how great it is to be around a supportive, creative environment.
Anyway, this is just some late night rambles about creativity and what it means to have creative people in your life. Personally, I'd like to be more creative, and I think I want to work on that. I don't know how or what, but I do sometimes have urges to create, and I think I need to see that through. Creative people probably flock together.
If you're looking for a sign or something to tell you to keep being creative, this is it!
So I ask you: how are you creative, and how do you stand out amongst the others?
Follow me: Twitter / Facebook / Instagram / Bloglovin'