In May, my family and I went to New York City. On one of the days we were there, my father and brother went to a baseball game (lame!), so my mother and I went to a Broadway show. If it were up to me, we would have spent all three days going to Broadway shows. I am the Musical Nerd of the family, so my mother left it up to me to pick a show and find reasonably priced tickets. I was determined to see more than one show on our trip (it's not every day I'm in NYC, ya know?) so I spent quite a while doing research on Broadway lotteries and theater rush and figuring out the best strategy. I ended up getting to see two amazing shows (Waitress and Once On This Island) and my parents were very impressed that we were able to do this for good prices. Since our trip, a few of my mom's friends have asked me for my resources and tips, so I figured I'd share it all here so anyone can use them. Broadway tickets can get SUPER expensive (some can get close to $1000 each), and there's no way we were willing to do that, and you shouldn't either.

Purchasing Tickets In Advance
For the day my mother and I split from my brother and father, I knew I wanted to have tickets to a show. Lotteries are fun, but there's no guarantee, and I didn't want to risk not seeing a show that day. I knew Waitress would be a great show for Mom and I, so I began looking into prices. Buying tickets from the show sites are costly, even for seats in the nosebleeds. I ended up finding a site called TodayTix, which offers discount tickets for shows (and they work in many cities, not just NYC!). They had the best deals I could find, and all the reviews I read about the site were good, so I purchased two tickets. The interesting thing about this service, though, is that you don't get to pick your seats, they just give you the best seats based on the area you choose to sit in. My mom and I got our tickets about a week in advance and we got great seats. The other thing about this site that you need to be aware of is that to get the actual tickets, you have to go meet a TodayTix representative outside the theater half an hour before the show starts and they'll hand them over. It sounds a bit sketchy, but when we did it, it all went over well. We found the person, told them our names, and got our tickets in an envelope. Did Mom and I get a bit anxious as we waited for this person and saw the hundreds of other people already holding tickets in line? Yes. But I'd use TodayTix again.
Another resource is Playbill.com's discounted tickets. I've never use this route, but Playbill is a bit more reputable than TodayTix, and they have pretty good deals too.
Day-of: Rush, Standing Room, and TKTS
Admittedly, I've never bought tickets through this method, but I looked into it a lot. A lot of shows offer Rush tickets on the day of. When the box office opens in the morning, you may be able to buy tickets for cheap (usually between $30-50 USD). You can only buy a maximum of two and there's no guarantee that they'll be good seats, but at least you'll be there. I don't know how crazy the Rush lines can be, but if you're trying to score tickets this way, you should arrive early if possible. Some theaters also offer Student Rush tickets if you're a student and have a student ID. I brought my university ID with me in case I needed it, but I don't know if they would have accepted it because it was for a Canadian school. I also don't know if they accept high school ID.
Another option is Standing Room tickets, which is where you go stand in a space to see the show. These tickets are usually between $25-45, but standing can suck, and your view may not be the best, but at least they're bought from the theater, which is a legitimate source.
TKTS is also a reputable source for discounted tickets on the day-of. I've never used them, but I definitely saw their booth in Times Square. The prices are the best the closer it is to the show. Tickets can be bought in-person at the several TKTS booths across the city, or online.
These three methods are good for getting last-minute tickets the day-of, but they are a risk. You may not be able to score one or enough, and seating may be sucky.
Online Lotteries
Online lotteries are a popular way to try for cheap tickets because they're free and easy to enter from the comfort of your home. A lot of shows have online lotteries, and if you win, tickets are between $30-55 and are usually good seats (Hamilton's lottery tickets are actually only $10 because Alexander Hamilton is on the ten dollar bill!). Results are emailed to you a few hours before the show, and if you're a winner, you have an hour to buy tickets online with a credit card. There are two main sites that host these lotteries. Lucky Seat allows for you to enter lotteries for shows about a week in advance, while Broadway Direct opens the day before. To enter, you need to be 18 or older, and you can only win a max of two tickets. Note that some shows like Dear Evan Hansen run an online lottery on its own site, so if there is a show you're specifically wanting that you can't find a lottery for, just Google it to see what you can find.
Leading up to the trip, I had entered myself and my family for most of the online lotteries. On the day we flew out, I ended up winning the lottery for the now-closed Escape To Margaritaville for that same night. I wanted to go because as I said, I didn't want to just see one show in New York if I could manage more, but our flight was delayed, so I ended up forfeiting the tickets because I didn't know if I'd be able to make it. While the lottery tickets are cheap, because that specific show wasn't very popular, they were only about ten or twenty bucks cheaper than buying regular seats. It's something to be aware of, but usually you're getting a great deal.
In-person lotteries
I ended up getting to see Once On This Island by winning an in-person lottery. I knew that it was being held and we were in Times Square, so I brought my mom and we entered it. Like online lotteries, you can only score a maximum of two tickets from in-person lotteries. They take place about 90 minutes before the show starts at the theater. You have to be present to win, so after we put our names in the bowl, we had to wait around to 20 minutes for the draw. Things may have changed since we did it, but at our drawing they gave away 20 tickets for $45 and there were maybe forty people who entered, so we had good odds. So good, in fact, that both my mom and I won, so we called my dad and brother and told them to get your butts here now! We ended up getting amazing seats in the fourth row for a quarter of what we would have paid if we just bought them regularly.
Not many shows have an in-person lottery, but the ones that do have details about times and dates on their websites. They're run by the show at the theater, so they're legit (which was a concern my father had), and from what I can remember, there's no age restriction for this.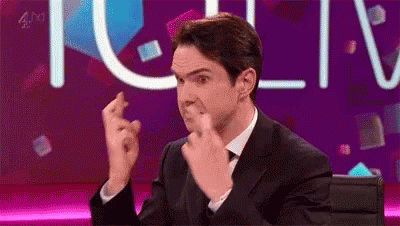 Other methods
Another service that I never personally used but I looked into is Broadway Roulette. This seems like a good tool for people who don't have a preference as to which show they see. You pick a date you want to go and the number of tickets you want (all tickets are between $49-60) and the website picks the show for you. On the day of, they send you a text/email telling you what show you'll be seeing and instructions to pick up your tickets. This site lists big-name shows as possibilities to get, but I don't know what the odds of landing Hamilton are. All the reviews for this service that I read were good, but most cited getting tickets to older shows like Chicago, Kinky Boots, Phantom Of The Opera, and Book Of Mormon. And what if you've already seen a few shows and want something new? The service does allow you to cross off a few shows, and if you use the service again, they say they'll never send you to the same show twice.
There are also some memberships or newsletters you can subscribe to that'll get you discounts, but they're more for people who live in New York or travel there often. If you're just in NYC for a short and rare trip, then don't perhaps bother with these as they'll clog your inbox and you won't use them enough. In my case, I did subscribe to a few discount newsletters I came across while researching because I knew about a month in advance of our trip, but I never used them to buy tickets and have since unsubscribed so I can't even remember which ones they were.
Additional tips and resources
Weekdays are better for deals than weekends
Monday is an awful day for Broadway because most shows are dark that day
If you Google 'Broadway Schedule' you'll quickly get a link to a weekly Playbill page where they list all the shows that are playing for the week, which is a great site to have saved in case you are aiming to catch a last-minute show
The website

Broadway For Broke People

is a great resource because it lists all the shows and gives cheap ticket info
Don't buy from scalpers!
TodayTix and TKTS have apps, so you can buy from your phone
Knowing what show you're wanting to see makes the research and buying process easier
Be sure to check the websites of specific shows for details on when the box office opens, when lotteries are held, or other important info
Remember that there are service fees for buying tickets almost anywhere, but in my experience they were not too extreme at all
Don't forget about Off-Broadway and Off-Off-Broadway! There are great shows (both musicals and plays) that are available from TodayTix or TKTS that aren't as publicized and are already cheaper
Remember that a lot of shows do go on tour across the continent and even around the globe, so if you can't see it in NYC, it's not the end of the world.
Keep exchange rates in mind too. $50 tickets sound great, but what is that in Canadian Dollars or British Pounds?
Aaaand those are all the tips and resources I have. Going to shows is such a fun experience, but they can get stupidly expensive, and these are all legal ways to do it for cheap. So whether you're moving to NYC for good or just visiting for a weekend, take advantage of these methods. I'm not making any money by recommending them to you, I just want as many people as possible to be able to see some top-notch entertainment. I did the research here, but I also encourage you to do your own as well. And as I touched on, some of these methods aren't just for New York. See if there are options to get cheaper theater tickets closer to you.
Enjoy! And if you have any questions or tips of your own, leave a comment!
Follow me: Twitter / Facebook / Instagram / Bloglovin' / Goodreads