I haven't done a post about music in a while because my music habits are a bit weird and lately I haven't listened to anything new and popular (aka worth talking about here). But just on Friday the 12th, Ed Sheeran released a new album, and it's different than what you expect because it's a collab album. It's called No. 6 Collaborations Project and every song features one or more people.
I like Ed Sheeran. He's had some great songs, and his last album ÷ was so good. I must have listened to it easily ~50 times. Just on repeat for days. I think he's talented and has a nice voice, and though I'm sure it'd be filled with screaming 12 year olds, I would go to a concert of his if it was a good price.
But the thing about No. 6 Collaborations Project is that almost all the artists on it are hip-hop or rap artists, and I really don't vibe with that genre too much. I don't mind a rap verse in a good pop song and you know I love Hamilton, but overall, it's not my style. Is it because (in my opinion) rap these days is all about sex and drugs and money? Maybe. Is it because (in my opinion) a lot of the artists sound the same and the music is more about beats and computers rather than lyrics and talent? Maybe. Either way, I was hesitant to see what this album is about because I really want fun pop music and nice guitar ballads, but I knew that wasn't what I'd get. And I also worried that the enjoyable Ed Sheeran aspect would get lost in the hip-hop. His single with Justin Bieber was decent, but it was more of a Justin song than an Ed song, in my opinion. Ed can 'rap' and all, but his music isn't rap music by any means.
So who better to give a review of a hip-hop album than me, someone who doesn't really like hip-hop?
Overall, I was impressed with the album. I thought I'd dislike more songs that I liked, but that was me underestimating the power of Ed Sheeran. I listened to the whole album several times (in part for this post) and I didn't mind doing so. I didn't LOVE any of the songs; I thought there'd be at least one I'd immediately want to play on repeat, but that's okay. I didn't hate any songs either.
Ed Sheeran did a great job of using his singing voice to balance out the hip-hop/rap parts so I think the songs are tolerable for everyone. And I think if anyone was to do a collab project like this, he's a good one. He fits in well with the genre despite it being different from his norm. Because he does rap a little, it works even more. And when he raps, he's not trying to emulate anyone else, it's literally just his style. It's good rap for me because it's got a musical aspect rather than a monotone reciting of bars (I'm sorry, I don't mean to roast rappers/people who like rap). Also Ed didn't lose himself in the songs that much at all. Or even in the album. There is one song ('Best Part Of Me' featuring YEBBA) that isn't rap/hip-hop at all and it very much sounds like the kind of music we like from him.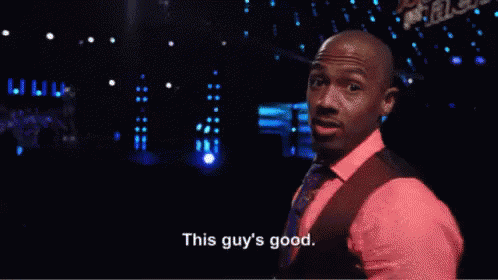 Maybe it's because of all the artists, but all the songs do sound different from each other, and I really respect that. And they're all pretty catchy and have fun sounds/beats. It's definitely a more upbeat album, so it's something you can have on at a party and it'll work. A lot of rap can sound angry and aggressive, but there wasn't much of that. 'Antisocial' featuring Travis Scott was probably the angriest, but it wasn't even that bad at all.
I would have liked to see more collabs with artists of different genres, though. Some country, some older artists, a band, ect (I know Chris Stapleton is country, but their song was a rock song). Unless Ed really set out to have most of the songs hip-hop, some more variety would have been nice. But at least he got big names in, making it more appealing. In 2011 Ed had an EP called No. 5 Collaborations Project and all the artists he featured are people I've never heard of. Maybe they were all UK artists. I haven't listened to that album; it was before I knew him or his music.
My favourite songs are 'Take Me Back To London' featuring Stormzy, 'Beautiful People' featuring Khalid, and 'BLOW' featuring Chris Stapleton and Bruno Mars. Most of the song 'Way To Break My Heart' featuring Skrillex is good too, but I really dislike the EDM-style editing on the chorus. Ruins it for me.
If you're like me and don't particularly enjoy hip-hop or rap, I wouldn't advise paying money for this album. It's worth listening to on Spotify for sure, though, especially if you like Ed Sheeran. And if you do enjoy these genres, then I think this album will do you well. I hope Ed returns to his regular pop music in the future, but No. 6 Collaborations Project was pretty good and I'm sure it was fun for him to make with everyone. You can listen here on YouTube or here on Spotify.
Have you listened to this album? Do you like it?
Follow me: Twitter / Facebook / Instagram / Bloglovin' / Goodreads