'Echo chambers' is a term that we talked a lot about in university when discussing social media, though it was always in regards to politics. In the Trump vs Hillary election, it's speculated that fake news and echo chambers, specifically on Facebook, played a part in Trump's win. Google defines echo chambers as:
An environment in which a person encounters only beliefs or opinions that coincide with their own, so that their existing views are reinforced and alternative ideas are not considered.
You can understand how people stubborn in their political beliefs can be in one of these without even knowing it.
Anyway, as interesting as it is to look at echo chambers from an election perspective (that sounds sarcastic; I really do think it is interesting), I think it's also a concept that we should consider when thinking about other things. Like fandoms. And TV shows.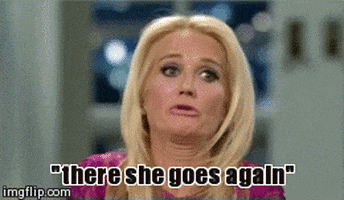 In this day and age, there are TV shows available from a multitude of sources. And keeping up with them all (even from a place of awareness of their existence, not actually watching them) can be really hard. I don't even think the people at TV Line or Entertainment Weekly know of every show currently out there. So naturally, fans of smaller shows take it upon themselves to promote the shows, usually on social media. And this is good because sometimes the recommendation of genuine fans can be far more valuable and honest than whatever publications give reviews or whatever the show promotes itself as (like how Riverdale still promotes itself as a good show worth watching…).
Anyway, one thing I've noticed is that when it comes to fans promoting shows, specifically in efforts to save shows from cancellation, is that echo chambers play a huge but silent part. And in my opinion, political views play a part in it, too. Let me give you an example so you can better understand what I'm trying to say here.
There's a (remake of a) show called One Day At A Time that recently got cancelled from Netflix and last month got picked up by a channel called PopTV. A lot of people I follow on Twitter and Tumblr were fans of the show so though I didn't watch it, I knew a lot about it. For those who don't know, the show is about the life of a Latino family including a single mom, a grandmother, a gay daughter, and a son. There's also a neighbour/family friend who is an ex-addict. The daughter also eventually dates someone who I thiiiink is non-binary. I'm telling you this because a lot of the fan-made promotions for the show highlighted not just the fact that the show was an apparent good comedy (honestly, it didn't look that funny to me, thus why I did not watch it), but that there was a lot of good representation on the show. A family of colour! Single parent! LGBTQA characters!
Now, I'm a straight white person, so representation for me based on just that is everywhere. And when I look for TV shows to watch, I usually look for genre and plot rather than representation. Call that white privilege if you want. I do know it's not uncommon for underrepresented people to watch a show solely for a small glimpse of representation, so appealing to this can be good. But there's a limit. With internet and fandoms and all that, there's a good chance that people have their finger on the pulse of things they care about a lot more, so if there is a show with LGBTQA characters, for example, especially on a large platform like Netflix, you probably would have heard of it by season two or three if this is something you care about. Does this make sense?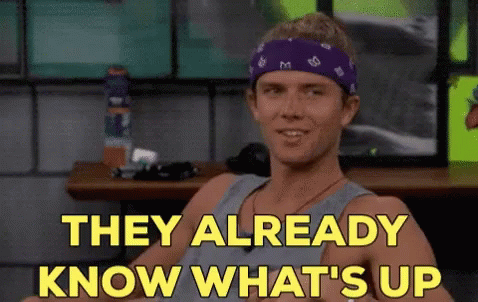 So though the ODAAT creator straight up said ratings weren't great and it eventually got cut, people were outraged that Netflix would do this. How dare they cut a show that is repping so many minorities and making so many people feel seen. How dare they do this yet give 'worse' shows like 13 Reasons Why more seasons. The thing is, though, Netflix is a business. As are traditional TV channels like NBC or Fox. And if a show isn't getting the numbers it needs, then it will go. It sucks, and I've been mad at Netflix before too. But it's not a hate crime. Unfortunately, there are a lot of people in this world who don't want to watch a show starring POC or a show that has gay characters. Maybe they're a bigot, but maybe they just don't find it relatable or fun. Maybe the show is on at a time they can't watch, or they don't even have Netflix. So no matter how vocal the fandom is and how many detailed Tumblr posts about why I should watch [insert some show here] I come across, sometimes the echo chamber is probably already developed and the limit has been mostly reached. And it's something to consider when looking at the success of TV shows and movies over time. TV shows don't often go up in ratings as seasons go on (huge shows like Game Of Thrones are outliers). Everyone can agree that season 4 of Agents Of SHIELD was phenomenal, but the ratings didn't go up. By then, most everyone who wanted to watch was doing so, so me explaining in detail why you need to pick it up and highlighting all the great female characters or POC or fun plots or whatnot wouldn't have done anything. I'd be preaching to the choir.
Actually, preaching to the choir is the perfect cliche to explain what I'm trying to say here. When it comes to fans, to entertainment, and to the internet community, it's often that the ones most vocal about keeping shows alive/boosting ratings are the ones who already watch things and know what they like, and most of the people they promote to are similar in this way.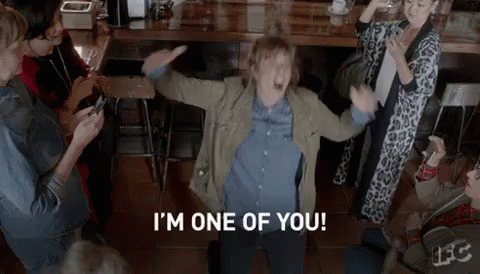 That's it. I don't have a point. It's just something I've noticed as I've watched TV shows (and movies) rise and fall over the years. I think it's great that some shows get a second chance and it's due to fans campaigning and getting their voice heard. But even Brooklyn Nine-Nine's ratings aren't thriving, though I think it managed to get out of its echo chamber a little.
I'd love to discuss this more if you've got any thoughts on the matter, so leave a comment.
P.S. Related but unrelated, I think shows that shove in a lot of political issues in direct reference to hot topic political issues also play a part in turning away fans and disengaging potential viewers. Supergirl recently did a whole bunch of immigration bits among other topics, and people quit watching because of it. Where is the line of making shows realistic and thought-provoking without being preachy, annoying, or too aggressive?
Follow me: Twitter / Facebook / Instagram / Bloglovin' / Goodreads