May is a big month for TV. Every Twitter notification I get on my phone from TV Line raises my heart rate a little. This month, any shows that have not yet found out their fate (which is most of them) do, and all the TV networks debut the trailers for new shows at the Upfronts.
I love watching the new show trailers. I watch them all, even if I know it's a show I won't ever watch. I read up on them all. I share them with TV-loving friends so we can discuss them.
This year, I thought I'd make a bit of a game of it.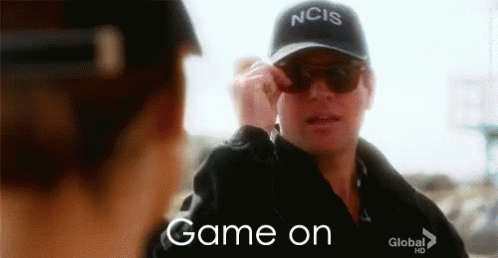 Just like with movie trailers, sometimes you can watch one and just know the show will flop. And sometimes the show runs for ten years and becomes a beloved favourite. Predicting these fates based on the trailers really serves no purpose but I think it's fun and do it already, so I wanted to get more people in on it. I reached out to a few other bloggers who I know also keep up with TV a lot because I want to compare with people who I knew have the same level of passion for this, but I also wanted to open the fun to anyone who wanted to try!
The TV bloggers, in case you're looking for some quality blogs to follow, are Georgia's Favourite Things, World's Common Tater, The Leasure Time Blog, and Life And Other Disasters. I have a whole list of great bloggers here, actually.
So here's how it'll work, if you want to play. I have a Google Spreadsheet here all set up for it. All you gotta do is claim a column and make your guesses. All the trailers I can find are all linked there. I implore you to do as I instructed the bloggers, which is to try and guess simply based on the trailers, so no reading comments or seeing what Twitter has to say or what the TV Line writers think. Just your immediate response. And then next May when all the fates are all revealed, we can see who predicted the best.
Of course, I should mention the slight asterisks with things like this: coronavirus. As we've seen in the 20/21 year, the pandemic affected a lot and disrupted TV for everyone, and while I think we're in a decent place where production is safe enough and will only get better, there's no guarantee that it'll all be fine in the next year. Just something to keep in mind. I actually wanted to play this last year and had the spreadsheet all ready to go, but most shows never finished filming a pilot, and Upfronts kind of never happened.
Anyway, I'm sharing this now, but I know that not all the trailers are out yet, so this is a live document that I'll be updating as fast as I can. Bookmark it and come back if there are gaps you need to fill in later! When things are all filled in, I'm going to try and lock the column.
I hope you join in! You don't need to be a blogger, but I hope you're a TV lover and I hope you have fun! If you have any questions or suggestions, let me know!
Again, the link to the Spreadsheet is here. Enjoy!
That's all for now!
Follow me: Twitter / Facebook / Instagram / Bloglovin'