I recently developed a weird obsession with watching cottagecore Tik Toks. And of course that's also led me into a wormhole of goblincore, dark academia, and witchy Tik Toks. Now, because I know those last two sentences have likely confused the heck out of some of you, I'll explain.
All the things I listed are aesthetics (a certain set of ideas regarding a style or design), and there are some people who live by these aesthetics and share this with the world via Tik Toks. So cottagecore is a term for the aesthetic that's about romanticizing the quaint cottage life of baking bread, sitting in open fields, wearing flowy dresses, admiring frogs, etc (the suffix -core is supposedly derived from the word hardcore). Dark academia is similar except instead of romanticizing cottages and plants, it's more about gothic books, candles, statues, and rain. Goblincore focuses on bones and crystals. Honestly, they all overlap a lot and it can hard to understand really without seeing what I mean, so if you're interested, here are some compilations: Cottagecore / Goblincore / Dark and Light Academia / Witchy
Anyway, I find aesthetics weird. I get having a style and some preferences in terms of clothes and stuff, but aesthetics are so specific and unusual. I can understand the draw or some of the things, like funky rocks or victorian architecture or a good cup of tea, because they can be nice things, but not enough to dedicate my whole being to.
And yet, I can't stop watching these dumb little videos of people showing off their aesthetics. It's escapism in a way. I by no means want to live on a farm and wear dresses every day, but I guess a small part of me does crave a simpler life. There's no room for mortgage payments or panic attacks or murderers or incompetent politicians in cottagecore, ya know?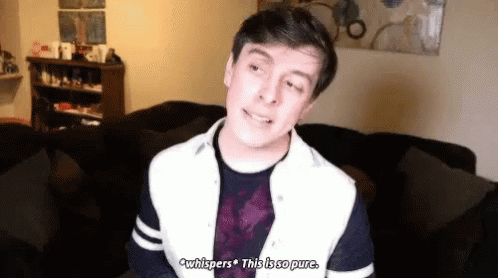 There are many other aesthetics than the few I've mentioned (like hipster, stoner, nerdy, pastel, minimalist, that Japanese schoolgirl one…), and who's to say if the Tik Tok makers really subscribe fully to their chosen aesthetics, but even if they don't in some areas, they clearly dedicate a lot of their life to it. I can't really fathom that, and maybe I sound like a dick, but something about these rather over-the-top takes on it just sometimes seems so fake and silly and pretentious.
And I'm not trying to purposely rag on the interests of teenage girls because I know it can seem like everything they do/like is bad. It's just a coincidence that it's teenage girls who mostly are into these aesthetics and showing them on Tik Tok. I respect that they have this creative outlet and find some sense of community.
I clearly don't have an aesthetic. I'd guess most people don't. Which is why the ones who do seem so strange (to me, at least). But should I have one? Should we all just find the things and styles that make our souls feel complete and lean all the way into it? I mean, I love dragons. Maybe my aesthetic is some fantasy-slash-nerdy-slash-casual mix. And maybe I just don't fully know it yet because I still live at my parents' house, where they are, and I kid you not, currently in the midst of painting the walls from a dim yellow to a slightly less yellow shade of dim yellow.
At the end of the day, aesthetics aren't hurting anyone, so you do you. I find them interesting to explore even if I really don't think they're for me.
What's your aesthetic? Do you also find some aesthetics a little odd and fake?
Follow me: Twitter / Facebook / Instagram / Bloglovin' / Goodreads