Recently, I watched a webinar about 2022 social media trends. I work in Marketing so I was interested to learn and see some data. Of course the typical topics came up like branding, as well as some new and timely ones like the metaverse. But then the panelists began talking about employees using social media to get messaging out. Rather than having info come from the brand account, it's suggested that this year, employees be the ones to promote work.
And this concerns me greatly.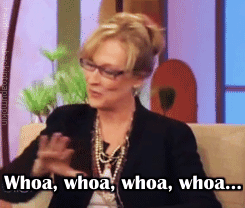 I understand the concept of it and why in an ideal world this could be a useful way to present your messaging in a new and maybe more authentic way. But I think it's a very big, unreasonable, and controlling ask.
I wouldn't say I 'grew up with the internet' but when I got to high school, it was a very big and constant part of my life (for reference if it helps, I'm almost 26 years old). As Facebook and chatrooms became a thing that my peers would participate in, we'd get constant lectures at school about internet safety. At first it was don't talk to strangers and reveal personal info. Then, as we got older, it was don't post things you don't want employers to see. It's common knowledge now, though I can't say if it's common practice, that employers may go through your social media when deciding to hire you. Heck, maybe they do it even after hiring you too. Therefore, everyone should take care to present their best selves and censor certain things (related: this post on what I don't blog about). It can't be a coincidence that almost all my peers (again, I am almost 26) have their personal Instagram and Twitter accounts set to private, even if they aren't posting anything inappropriate.
Social media is supposed to be fun and personal, and what you do with it in your free time is yours. A company asking you to use your personal accounts in certain ways and controlling that narrative is a huge overstep. No longer would an employee be allowed to have a private online life and interests out of work if their profiles are being used to prop up company messaging. I don't want to see ads for whatever product in between pictures of that employee's kids, ya know?
It also just has such insidious vibes. No one's going to believe some low level Amazon employee going on Twitter saying "Wow Amazon is great and my work conditions are fine!" because you know that's not true. Obviously that's an extreme example, but I feel like companies shouldn't have to use their employees like puppets to prove they're a good company. Pay people what they're worth, treat them fairly, and don't try to own them.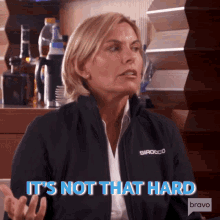 If employees want to use their platforms to promote their work and the company, then that's one thing. I certainly think there can be value to this. Referral/affiliate programs are great and certainly incentivize promotion. Maybe the professional atmosphere of LinkedIn is a great compromise for both parties. My point and initial worry with this whole concept is that it shouldn't be mandatory. Companies shouldn't hire based on whose social media they can leverage. Painting it as an easy trend that every brand should lean into is perhaps not a great idea.
What are your thoughts? Would you use your social media platforms to promote and advocate for the company you work for? Are your profiles safe for work and would you be comfortable with bosses and coworkers having access to see it all?
Follow me: Twitter / Facebook / Instagram / Bloglovin'