I've written about specific TV shows before, dedicating whole posts to spreading the good word, and in my Monthly Look Aheads, I'll often namedrop a few shows I'm looking forward to, but I realized I don't often elaborate on some of the middle-of-the-road or older shows I'm watching. And since I don't watch shows live too much these days, I'm not often tweeting my thoughts the way I used to either. So here's this. Just me talking about the TV shows I'm choosing to consume for better or for worse.
Legends Of Tomorrow – currently in S7, this show is, without a doubt, the best and perhaps only decent thing in the Arrowverse still. I think its best seasons have come and gone, but I still really enjoy the rag-tag team of misfits and their shenanigans, even after so many years.
Batwoman – currently in S3, this show isn't the worst. I think Javicia Leslie did great taking over the role of Batwoman, and I like the dynamics of the team. Sometimes the drama is a little too corny, and I'm worried that having Luke become a hero is step one in the common Arrowverse pattern of everyone eventually being a hero, but so far, I don't hate watching this!
A Million Little Things – currently in S4, this show is very dumb but my mother and I watch it just for jokes. It started out heartfelt and has its moments even now, but it's gotten off the rails. Now it's just funny to see the characters collectively take on every hardship imaginable in the most dramatized way. Cancer? Mental health crisis? Late in life sexuality changes? Injury? Failed adoption? Affairs? This show has it all and more.
The Big Leap – currently in S1, this show is really just worming its way deep into my heart. It's new, obviously, but even from the first episode I knew it was going to be something I adore. If you like dancing and a healthy mix of comedy and cheesy drama, I really recommend it. I hope it gets renewed for a second season.
The Morning Show – currently in S2, this AppleTV show is fine. Great cast, sure, but S1 really had a story and I feel like the second season is just struggling in the aftermath to be as relevant or exciting. It's still an interesting watch, and I watch this one with my mother too, so that makes it better.
Doom Patrol – currently in S3, this show is wild. It's like Legends Of Tomorrow but way goofier and unpredictable. Honestly, most of the time I have no idea what's going on in the season in terms of an overall story because whatever there is is always so complicated and random, but the characters are so fun together that I don't mind. This show is not for everyone but if you like DC comics and want a superhero show that's unlike any other, this is it.
Stargirl – currently in S2, this show is alright. It's nothing special in terms of the genre, but it's fine. I enjoy it enough to keep watching, but I certainly don't spend a lot of time thinking about it. And when I do think about it, it's just me thinking about how Pat is the best character, hands down.
Succession – currently in S3, this show continues to deliver quality drama from an array of funny but awful people. It's wildly fascinating to watch, and this third season, though only a few episodes in, is shaping up to be as exciting and dramatic as ever.
Upcoming in the next month
Dickinson – its third and final season begins in November, and I hope it ends well with Emily getting the peace she's seeking. This show is incredibly underrated, but it hasn't overstayed its welcome, which is good.
The Flash – going into its 8th season, this show needs to end. Like, yesterday. I like most of the characters enough, but the plots are just silly at this point. It's all just villains that don't feel threatening, drama that doesn't matter, and arcs I just don't care to see. But I keep watching. For some reason.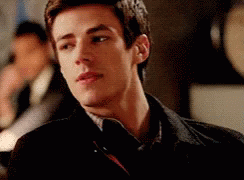 Do you watch any of these shows? Discuss with me in the comments! These are all week-to-week shows, and I like keeping up with them rather than binging them. Is there a show you think I'd enjoy? One TV show on my metaphorical list that I've been meaning to start is The Marvelous Mrs Maisel, so one day I'll get around to that.
And that's about it for me in terms of my TV watching. I know it seems like a lot but it's actually down from what it has been in previous years, and I watch almost all of these at double speed, so keeping up isn't too hard.
Maybe I'll do a post like this again in the future when there are different shows on my roster.
Follow me: Twitter / Facebook / Instagram / Bloglovin'