I certainly do not consider myself a cinephile or anything like that and I know there are some very famous, classic films I have yet to see, but I think I've seen a decent chunk of movies in this world. I like movies. (Who doesn't?)
I don't have a definite top 10 of favourite movies, but I do have a general list of movies I enjoy and recommend to anyone who asks. Though so far, the only people who've ever asked is The Album and a wonderful lady from curling (who is probably reading this. Hi!).
Anyway, I know most of these movies I'm about to mention are ones you've probably seen as they're mostly well-known, but I just want to gush in no particular order, so let me do it.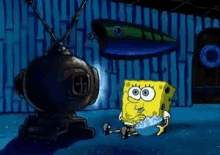 Begin Again– this is probably my favourite of them all. It's sweet, it's funny, got great music, and is just such a good watch. It's a little indie but it's got big names in it.
Tower Heist – who doesn't love a good heist movie? I think this one is so smart and funny and I watch it every time it's on TV.
About Time – just a fun romcom with a slight magical twist. If you don't watch this movie and walk away just in love with Domhnall Gleeson, you're a broken person.
Sing Street – from the same guy who gave us Begin Again, we get this fun ode to 80's music and dreams.
Bridesmaids – I still laugh out loud every time I see it. It's a really great comedy starring some really funny ladies at their best.
13 Going On 30 – an absolute classic romcom that really deserves the hype it gets. It's so pure.
Avengers – maybe it seems cheesy now that the MCU has grown so much, but I really loved this movie. It was a great intro to the characters (as I didn't know much going in way back then) and really showed the power of bringing heroes together to fight. The action, the humor, the style, it was all on point.

Fantastic Beasts And Where To Find Them – I thought this movie was genuinely good. It opened up a new Potter-adjacent world to explore and the characters were great. The sequel wasn't as good, but I have faith that the rest of the franchise could be decent.
Music And Lyrics – another movie about music, and said music is so good. Even 'Pop! Goes My Heart' which is supposed to be cheesy and kind of bad is actually a bop. I love the dynamic between the two leads.
Set It Up – yes, a Netflix Original Movie is on this list. I thought this movie was so cute and fun and feel-good. I didn't expect to enjoy it as much as I did, and I'm glad that Netflix can make some quality films when they try.
Into The Spiderverse – I dragged my feet on watching this because animated films are not really my vibe, but this was so well done! The animation style was so unique, the storytelling was well done, and it felt both familiar and new as a Spider-Man movie.
Mamma Mia – don't judge me. The music, the acting, the aesthetics, the emotions….this musical is supreme and this movie deserves more love than it gets.
Edge Of Tomorrow – I watched this on fluke once and was so captivated. It's so exciting and action-packed and puts a fun spin on the time loop trope. Part of me hopes there'll be a sequel but part of me knows nothing can match it.

Age Of Adeline – this is a sweet romcom similar to About Time in that there's a bit of a magical twist. It's a feel-good movie.
The Way Way Back – I was browsing Netflix one night and saw that Steve Carell was in it, so I gave it a go and really enjoyed it. It's a coming-of-age kind of movie, but not in a cringy sad way. It's fun.
Frozen – I missed the Disney boat as a child, so this was one of the first Disney Princess movies I properly saw, and it was great! Very cute!
Guardians Of The Galaxy – no superhero movie has ever been or will ever be as fun as GOTG. It's so funny and so iconic and the soundtrack absolutely slaps. Even if you don't love superhero movies, this one is one to watch as you don't need prior knowledge and it's so entertaining.
Always Be My Maybe – yet another Netflix movie. I had heard good things online and sure enough, this romcom ended up being great. Usually comedians turned actors doesn't impress me, but Ali Wong did in this.
Now You See Me – like Edge Of Tomorrow, this was another fluke watch that had me and my friends wide-eyed and gaping. The premise was interesting enough, but then it had a twist at the end that no one saw coming.
Palm Springs – this is the most recent addition to this list, as this is a Hulu movie that came out in July. It's also a time loop movie, but it's cute and fun in an unhinged, modern way.
Monsters Inc – this is my favourite Pixar movie. It's so incredibly creative, quotable, and funny. Even as an adult, it impresses me to no end.

The Intern – not to be confused with mediocre comedy The Internship, this movie is a sweet one starring Robert DeNiro and Anne Hathaway.
Spy – no shade, but Melissa McCarthy movies are usually light hit or big miss, but this one was a big hit. She's in a role unlike her normal ones and there's action, but it's not short on quality jokes either.
Pitch Perfect – the sequel and threequel aren't amazing, but I thought this first movie was great. It made acapella cool for a whole generation, was funny, and had great music from both the girls and boys' teams.
Evan Almighty – maybe because I was raised Catholic so I understand the whole biblical parody, but I do think this was a quality movie. It was funny.
Ferris Buller's Day Off – another classic that has stood the test of time. That parade scene? Iconic.
Jumanji: Welcome To The Jungle – I was ready to hate this because ugh reboots, but I found this to be actually very well done and entertaining.
Hidden Figures – this should have won the Oscar that year, and my father and I will die mad about it.

The Martian – who cares if it's unrealistic, it's an interesting movie set on Mars and I enjoyed it.
School Of Rock – this is, without a doubt, the role Jack Black was born to play. It's amazing.
The Incredibles – another quality animated movie that's so well done and exciting at any age. It was ahead of its time as far as superhero movies go.
Knives Out – Chris Evans in a thick sweater is only one reason to watch this movie. It's an entertaining mystery movie that keeps you guessing along. I like it because it's not creepy like a lot of mystery movies are.
Alice In Wonderland – I really enjoyed this live-action movie. It had a fun style and I adored Cheshire Cat. It was a good watch.
Mean Girls – this was just one of those movies that every girl I know has seen. It's so iconic and timelessly funny.
The Devil Wears Prada – it's iconic, and if you haven't seen this, you live under a rock.

I'm sure there's many more middle-grade but quality films I've forgotten to mention here, but overall, this is a solid list of movies I love and respect, and it's not too late for you to love and respect them too. Spend quarantine watching some quality films that have been living rent-free in my heart for years!
And if you know of other movies similar to any of these that you think I'd like, let me know!
That's all for now!
Edit(s):
Guess who remembered a good movie three days after posting? Meeee. So every time I continue to remember, I shall update this post here.
Kingsman – don't talk to me about the sequel, but the first movie was so fun and different and interesting, even if you don't like spy movies.
Elf – usually Santa movies are kind of silly, but Will Ferrell's Buddy is just so, so funny. The movie is so quotable and pure, and I enjoy it year-round.
Follow me: Twitter / Facebook / Instagram / Bloglovin' / Goodreads