One really really good thing that has happened to me in this pandemic is that I've reconnected with some people I knew in university, and now I'm on Google Hangouts with some of them almost every night. We're just looking to have a good time, and over the past several months, we've found some fun and creative games to amuse us, and all for the low, low price of free. If you and your socially distanced friends are looking for new games to play, here's what I and several others can wholeheartedly recommend.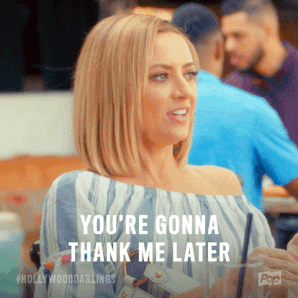 Crossword Puzzle

s


The site this is on is called Backyard, which technically has several games, and we've played many of them, but our most-played one is actually just crossword puzzles. It's fun to use our combined knowledge to complete a puzzle together (especially because I'm bad at crosswords on my own). I think we've done all the Easy ones and a good chunk of the Hard ones.

Codenames


There is a good version of this game on Backyard too (though it's called Codewords there), but Codenames is the legit one, and it's free and easy. Essentially a clue-giver has their team identify team words by giving a word associated. It's ideal for 6+ people so the teams can have many brains, but I've played with 4 or 5 total. It's fun to really sync my brain up with others to understand the clues. We've even added a layer of challenge by just giving the clue word and not the associated number, which is a spicy way to play.

Among Us


You've probably heard of this mobile game as it got very popular last fall. Little aliens complete tasks on a ship while avoiding one person who is a secret killer. It's very fun, and playing over a video call allows us to a) not use the game's crappy chat feature and b) use body language and voice inflections to identify the imposter. We played the game in the standard way a lot, but there was also a stint where we'd play the Hide And Seek version more because it worked well with smaller numbers and familiar maps.
Jigsaw Puzzles
This is a new addition to our gaming roster, but it's amusing us a lot, even though it's not really a game as it is a hobby. There are plenty of puzzle images to choose from, and you can even pick the number of pieces to ramp up the difficulty if you want more of a challenge (we did one that took us over 7 hours once). Plus, the sound the pieces make when they click together is very satisfying.


Uno


Uno is great because it's not a huge time commitment. You can easily play a few rounds in 20 minutes. This version can only handle 4 people and it limits your autonomy a bit in terms of what cards you can and can't play, but it's very visually nice and keeps score for you and all that fun stuff. I doubt there's a better one out there.
Scattergories
This is just like the physical tabletop version, but online! A letter and categories are given and players come up with a word for each, and then there's a nice voting system where everyone can decide if all the answers are good or not. This site also keeps score for you nicely. Again, video calls aid in this game as you can argue your side faster than typing it out.

Skribbl.io

aka Pictionary
No matter how good you are at art, this game is very fun. It's basically Pictionary but instead of being on teams, it's every man for themselves. My friends and I have added a twist to it by doing rounds where we have to draw the hardest option no matter what.

Bonus: Guess The Knees
Soooo there's not a website for this because it's kind of an original game, but it's still quality. We just opened a Google Slideshow and started finding and cropping pictures of celebrity knees, and then we all just took turns guessing who it is by asking questions. "Have they won an Emmy?" "Are they in the MCU?" There are some surprising knees out there! If you're reading this right now and thinking that this sounds so stupid, you'd be right, but I need you to know that my friends and I, all in our mid-twenties, played this on two separate nights and we had a good time. I think it speaks to the creativity people can have when they're bored and silly.
If you play any other free online games, let me know as we're always looking for more fun games to play when we hang out, so leave a comment if you know of any!
I may not be able to hug my friends, but I sure can beat them at games, which is perhaps just as good in this era.
Peace out, gamers!
Follow me: Twitter / Facebook / Instagram / Bloglovin' / Goodreads