When it comes to blogging, writing the posts is one thing, and promoting/sharing them is another. These days, it's highly suggested to put a lot of effort into both if you want to succeed. You can't just write to get it out, you really have to be smart about how you market it.
When I publish a post, it automatically goes to Tumblr, but I manually post it to Facebook and Twitter so I can customize the message for those platforms. I also try to retweet and pin said tweet a few days later in case people missed it the first time, but I often forget to do that, and you can't schedule retweets on Hootsuite. Otherwise, that's it. Once in a while, if I can think of an older post that would be relevant to share again on Twitter, I sometimes share that. I should do that more, but as you can tell from the title of this post, I really think I've lost the self-promo mojo.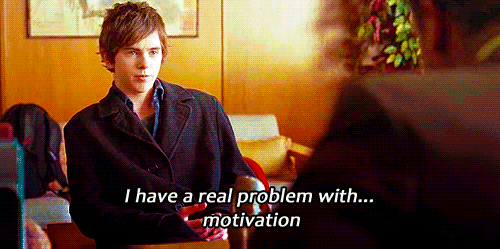 There are people who promote their posts 10+ times a day every day on social media and people who share their posts in every Facebook group they're in and people who use every blogging hashtag in the book. And aside from some of this stuff being actually annoying to followers, it's also so time-consuming. I can't bring myself to do that. Even if I did, because I don't have a lot of social media followers, I doubt my numbers would go up that much.
Furthermore, I also used to go through a few WordPress tags every single day and a few Twitter tags once a week, and even that has gotten reduced to a few times a month. I'm just not finding a lot of things I'm interested in reading or following, and I'm well aware that I kind of suck at interacting (though I do try to be better…sometimes).
I've said it before and I'll say it again: I miss the WordPress Community Pool. It was so fun and easy to do the self-promoting in that one place while helping others out at the same time. In the Pool, there were a lot of hobby bloggers too, whereas on Twitter I find a lot more job/serious bloggers, which of course ties into why they promote so much more, but still.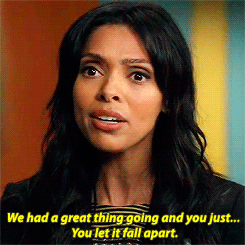 I kind of dislike how blogging has turned into such a production that you need several social media accounts and hours of time and a knack for interacting and strong self-confidence in order to blog. One should be able to write and publish and do some light networking without it being a second full time job or uncomfortable. No one's forcing this on us, but the nature of the blogosphere has certainly changed a lot to this way as the suggested norm for success. And I'm someone who went to school for marketing and writing, so this is literally my passion, but that doesn't mean it's always pleasant, especially when you're a one-man-show just kind of promoting yourself all the time.
I'm sure this is a phase I'll get over (soon?), but it's just something that I'm going through, whether you can tell or not from my Twitter activity, and I'd bet that it's something that others have felt at some point too. If you have tips to help, that'd be nice.
Follow me: Twitter / Facebook / Instagram / Bloglovin' / Goodreads