We all need some good stuff right now.
I don't remember how I came across this website, but I've been enjoying its content for over a year now. It's called Lousy Book Covers and its sole purpose is to share really bad book covers. We can debate for days on end if we should judge a book by its cover, but no matter what side of that argument you fall on, you can still enjoy seeing these particularily lousy ones.
Lousy Book Covers' format is simple. Each post is one cover, and he also provides the link to the book and a funny comment about the cover he's featuring. Honestly, some of the covers on the site aren't that bad in my opinion. But some are…yikes. So here are some of those yikes ones, along with the comment from LBC.
This slideshow requires JavaScript.
This website has been going for almost a decade, so there's a lot more content to go through if you want a laugh or to feel better about your art skills.
Most of these covers are from self-published books. Is it mean to make fun of these? Maybe a little. But at the end of the day, they put it out there so we could see it. And perhaps it's even more important for self-published authors to have an attractive cover because they can't rely on support/publicity from publishing companies or stores or anything, so we have to judge it on that alone (or the book blurb, which the site will occasionally feature as well if there's a particularily bad one).
And look, I myself am a self-published author. I spent hours on photoshop, making my book cover look as nice as I could. I could have paid someone to do my cover nicely for me, but I chose not to. I think mine is pretty good, but perhaps others hate it, and that's just how art is. I made my bed, and now I lie in it, just like the choices made by other small authors sometimes result in their covers ending up on a joke site…and then this blog.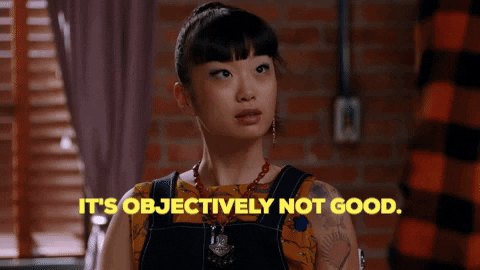 Anyway, I always get a kick out of seeing Lousy Book Covers' posts on my Reader, so I wanted to share it with you because it's always good stuff. I follow them through WordPress' Reader, but you can also Like their page on Facebook.
That's all for now!
P.S. This post is dedicated to the curling club's unofficial book club who has allowed me to sit in on their quarantine video meetings even though I rarely read and don't have much to say. Hi, y'all!
Follow me: Twitter / Facebook / Instagram / Bloglovin' / Goodreads