Do you ever have those moments where you have to ask yourself and maybe even double check that you were in fact watching the same media as everyone else despite having such a differing opinion of it? It's kind of interesting when that happens, as it makes me question myself and my taste. How can everyone seemingly love something that I found nearly unwatchable? Am I the problem?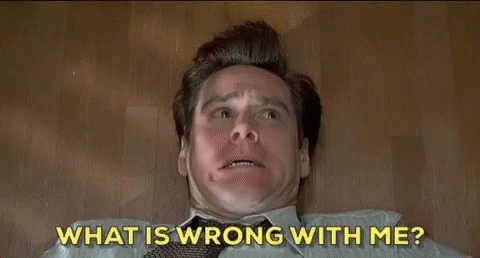 This recently happened with the spinoff show Peacemaker. The first three episodes came out at once, and there were a lot of positive sentiments online about the show from fans and even other celebrities. Based on the character from The Suicide Squad, I went into the episodes with medium expectations and found myself pretty let down. I watched it all with my boyfriend, and he shared my sentiments (which I was very glad for). We actually double-checked that it was in fact only three episodes that came out and we didn't miss some spectacular fourth one. Even now, with the first season complete, we both thought the show to be mediocre at best. But okay, there were rumours that DC/HBO really put a lot of money into promoting the show on social media and may have artificially inflated the hype machine a bit. That's just one example.
The other example that bamboozled me more than Peacemaker (which wasn't awful, it just wasn't as funny as I expected or as good as people said) is the 2020 movie Barb And Star Go To Vista Del Mar. Movies starring Kristin Wiig are hit or miss for me, but when this movie came out, I saw so much hype on social media for this. I made my parents watch it with me because surely a movie so hailed would be of interest to them too. But I cannot begin to explain how much we disliked this movie. My parents, particularly my father, already don't have a high tolerance for goofy comedy, so I expected to like it more than them, but even I hated it. It was silly and boring and nonsensical and just weird. I couldn't believe it. I remember a week later I went through that hashtag on Twitter thinking that surely some people agreed with me, but I kid you not, I could barely find any negative opinions of the movie. It seemed like I was the biggest hater. It still shocked me months later when I saw people online mention it as being a possible Oscar nominee. The movie I watched was so bad. There's no way it's Oscar material. Did we all watch the same thing? For the life of me, I don't know.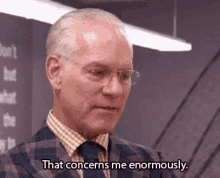 It's one thing to not like a piece of media that others do (example: I don't like the musical Book Of Mormon, though I understand why people enjoy it and think it's funny), but it's another to not even understand how anyone can perceive it in such a way.
When it comes to movies and TV, I don't think of myself as a snob. But it's instances like the above that have me gaslighting myself somewhat (in an amusing way). Though aside from maybe a Tweet about how I disliked something or a rant amongst friends, I'm not out here spending my time being mad or angry that people have different tastes. I stand by my opinions, and maybe a little part of me does think that anyone who genuinely finds Barb And Star to be a quality film is in need of medical attention, but at the end of the day, this is all meaningless, and as I said, it's interesting when it does happen.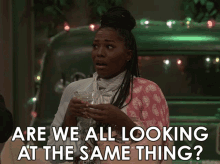 What movies or TV shows (or even music) have had you questioning if you were even watching the same thing?
Follow me: Twitter / Facebook / Instagram / Bloglovin'