If you're a consumer of any media and someone who thinks even a little bit critically, then the task of separating the art and the artist is one you've probably you've encountered at least once.
For everyone it's a different process, and I wanted to kind of explain how I personally do it, though even I go back and forth a lot and there is no one right or wrong way.
I guess to start, it depends on what Bad thing the artist did. Some things are unforgivable in a way and can't be passed off as uneducated/jokes. Some things are also more offensive to certain people, which is valid. It's up to you to decide where the line is for you, but you also need to understand that others may have different feelings. I think in general, society is pretty good at 'cancelling' the predators or at least not letting them off the hook so quickly. For me, the people who caused actual harm to another person knowingly is usually something I can't forgive. However, there is a point where if it happened like two decades ago or something, sometimes I can see the growth or sometimes I can feel less bothered because it was so long ago. I'm not saying this is right, but in the case of, like, Rob Lowe's sex tape with a minor, I wasn't even born then, this scandal isn't really something big and hanging over his acting still, so I feel like I can enjoy his work for the most part. Similarly, I can usually get past a rude Twitter joke (eg. James Gunn) or a genuine misunderstanding/unknowing (eg. Lady Antebellum's name) or somewhat unharmful problematic things (eg. Tom Cruise being a Scientologist but overall being a fairly unproblematic celebrity).
Another thing I consider when separating art and artist is their involvement and how personal it feels, and this is something that can vary for everyone. After Chris Brown beat up Rihanna, I had and still do have issues listening to his music (not that I was ever a huge fan). It's his voice you hear, sometimes his brain behind the lyrics or beats, and it's too personal, whereas in the case of JK Rowling and Harry Potter, I don't think of her or her TERF views when I read the books. For things like books or movies where I don't literally see the director/writer/producer, usually I'm able to get lost in it all and focus on everything else so I don't really think about the creator at all even if it is their words or ideas. I still try and not watch movies by problematic people (eg. Woody Allen), but I find it easier to separate on that basis.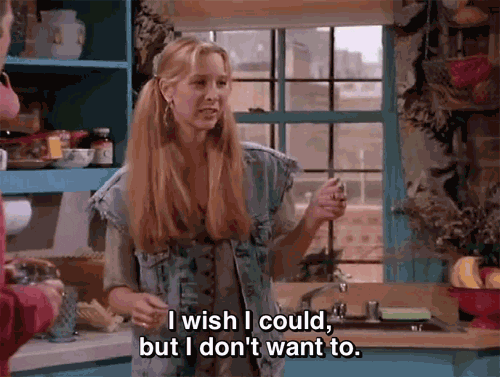 Furthermore, the size of one's involvement is also something to consider, especially when it comes to financial support. I love the movie Tower Heist but Casey Affleck is a part of the cast, and he had sexual misconduct allegations that he apparently paid off quietly. He's not a main character in the film, nevertheless it's certainly something that slightly soured my enjoyment for it. But I'm not going to not watch the quality movie I like because he's in it for a bit. Everyone else on the cast is, as far as I know, fine and worthy of my respect, so while he is in theory getting a slight bit of residual money from my view, I don't think it's the end of the world because a lot of good people are also getting it. It's easier to financially cut off people like YouTubers who are directly in the spotlight of their content and making the most money by not giving them views/clicks.
It's unfortunate that we as consumers feel like constantly we're forced to give up/dislike things that perhaps once brought us joy, but we united hold so much power, and we really can control a lot with our opinions and actions, so 'cancelling' problematic people and things can really send a powerful message, though I don't necessarily agree with complete mob-mentality and hate-spreading. If you can successfully separate art from the artist while still being informed and thoughtful, then I don't see a reason why you can't still like things. After all, we're all human and no piece of media is completely unproblematic, but being able to think critically is important. That being said, there are plenty of comedians and TV shows and actors and whatnot out there, so if you never want to watch a Louis CK special or hear a Lea Michele song again, then that's fine, and I'm sure you can find similar content from better people.
At the end of the day, as I've said before when writing about similar topics, it does come down to you and your own ethics. Though you are only human too, and I do think that in general there should be more room for forgiving and a chance for growth. A friend pointed out recently how some people, often the far left, love to see a fictional character grow into a better person, but they're often the quickest in real life to end someone's career with cancel culture over similar things, and I do think I'm guilty of this mindset myself.
In general, I don't think we should just ignore the artist and their issues; social media, influence, and political positioning is too powerful to just set aside so we can watch a movie. We live in a world where the artists are put on such a pedestal and we can't let that be abused. It'd be easier, sure, but that's just not a reality. So we must do our best to separate what we can so we can live while still having a functioning conscious. This is how I go about it, but I'd love to hear how you do it.
Follow me: Twitter / Facebook / Instagram / Bloglovin' / Goodreads