It was a series of fortunate events for my friends and I: none of us had been on a road trip before, we all wanted to go on one, we also wanted to go camping, and then we found a mystery road trip service that had a trip on the way to the area we planned to camp in.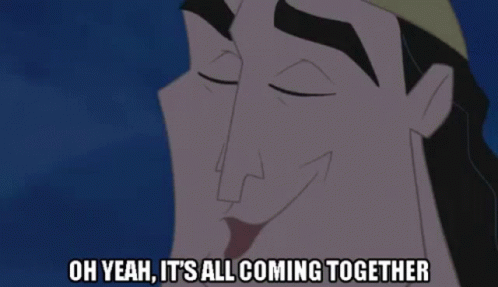 My mother was the one to tell me about this service. It's called Guess Where Trips and it's a Canadian company that has pre-planned mystery road trip packages for day trips. The idea is that you pick a trip based on your location and interests, and then they send you all the info in individual envelopes so you can open them up as you go and have it all be a complete surprise. My mom's friend had bought a few as gifts and they went over well. I looked on the website and was excited to find one on the way to the park my friends were going to camp in that perfectly aligned with our interests (it was called the Weird And Wonderful trip⁠—a perfect way to describe my friends).
This is not a sponsored or affiliate post. I genuinely just think it's a cool thing and wanted to tell you about it.
Each trip package comes with 3-4 main attractions that can be done in a day but also lists some other places nearby to see, eat, or even sleep to extend the trip. Everything is organized and laid out so all you have to do is drive and enjoy, which is nice considering how stressful trip planning can be.
The mystery/surprise aspect is very fun, but I also like being in control. So what my friends and I did was I bought the PDF version of the trip plan (instead of the physical version with the cute envelopes) so I had all the info ahead of time and could ensure we stayed on schedule so we could get to our campsite at the proper check-in time before it got dark. I set the GPS and didn't tell my friends any of the fun destinations until we were approaching. This way, we managed to keep that surprise element and we were able to see some cool places.
We didn't see or do everything on the plan that we wanted to due to the camp check-in time we had, but if you have a full day to use for this adventure, it's very worth it and fun to go to places you didn't know existed.
As I said, Guess Where Trips is Canadian, so all their trips are in Canada only. If you're visiting the country and want to see things outside of the normal touristy destinations, give it a go! I don't know if there are similar companies in other countries, but if there are, I can say that my friends and I enjoyed this experience. It's a fun way to explore new places with friends, family, or dates.
I'd love to share pictures of what we saw on our trip, but that'd ruin the mystery for you!
That's all for now!
Follow me: Twitter / Facebook / Instagram / Bloglovin'