I knew this girl in high school who I considered a close friend at the time. We had shared interests, and we were always joking around when we had a class together. A mutual friend, though, described this girl as someone who would be your best friend but only when it was convenient for her. So as soon as that class ended and extra effort had to be made to interact, she'd drop you and move on to whoever was next. This wasn't an inaccurate description of the friendship, and for a while I was mad that I let myself be played like that.
But, to some extent, don't we all do this? Like, sure, could she have put in more effort to maintain friendships outside of class? Could she have maybe been less chummy while we were together, especially if she thought of me as disposable? Maybe. But looking back, I think she was just making the most of the situations she was in, and it's perhaps partly on me to not get so attached.
In a perfect world, we carry the friends we make throughout our whole lives. We grow together and give each other what we need and never let each other down. But this is not a perfect world. We change, we lose friends, we make friends, we adjust, we figure ourselves out. It's how life is. I've realized that I'm perhaps more needy in terms of my friendships. I would love for the people I care about to want to be with me as much as I want to be with them. I would love for them to make me a priority and really go out of their way to show that. Unfortunately, this is not realistic and not my reality with most people, and I accept this, though it does mean I've had to think hard about my friendships.
Between school friends, childhood friends, internet friends, coworkers, and whoever else, it's impossible for every nice friendship you ever have to last decades and be consistently strong. It's not a personal attack when things fade or end. Because in a lot of cases, we're all just making the most of our lives in that moment. If a sucky summer job can be made better by a goofy coworker, then hell yeah! If a school project can be made better by a competent partner you bond with, then way to go! We should appreciate what these people bring at that time without worrying about what it'll be like in five years. We should learn from them, take the good aspects, and carry it with us into the future. It doesn't mean that either party is a bad friend. And we should be able to look back with fondness at that time and remember those people not as ex-friends who abandoned us or played us, but as people we connected with once and now wish well.
There are people in my life now who I doubt I'll still have contact with in 10 years. Because of a temporary situation or just changing styles, I know it's likely that eventually we won't have time or a desire to interact as much or at all, and there probably won't be a dramatic and conclusive ending to the friendship. Of course this makes me sad, but rather than being pre-upset over this, I'm trying to make the most of this time and enjoy these bonds I've made for now. Who cares if we're all just each other's temporary friends? Life is full of them, and I want to be remembered as a good one.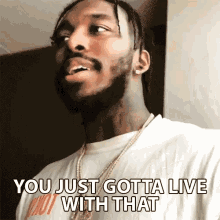 I think temporary friends is a concept that should be more normalized. I'm not saying you shouldn't put in an effort to maintain friendships with the people you care about (because you definitely should, and I know I can work on this too), but the idea that people can be in your life for a short time without hurt feelings should be okay. I'm prone to feeling like I'm the problem common denominator in many failed or weak friendships, but maybe those people were never meant to be in my life long term. They were always just meant to get me through that time in a nice way, and that's okay.
As Glinda and Elphaba said, "because I knew you, I have been changed for good."
Follow me: Twitter / Facebook / Instagram / Bloglovin' / Goodreads