Last week in one of my classes, I gave a presentation on Snapchat (making that my third university assignment on Snapchat; I'm basically an expert now). The presentation and the class discussion that followed afterward was on a study about Snapchat's ephemeral style and how the platform is great for sharing little moments in our lives. In my presentation, I talked about how Snapchat is the only platform that really allows us to post nonsensical updates because if we just shared random clips of rain or our breakfasts on any other social media platform, it'd be very weird and annoying. I'm sure you know someone who posts dumb Facebook statuses often or tweets incessant junk.
I also talked about microblogging and how most social media platforms rely on that. Not that it's a bad thing, it's just that I think there's a reason why regular blogging isn't seen as inherently cool to the masses. Anyway, what my prof got us thinking about in class was if social media was designed for our needs or do we adapt based on the design. There's no definite right or wrong answer, but it is an interesting idea. Were humans really itching for a short 140 character platform before Twitter or did we just take to it easily? Or, more in general, do we constantly want microblogging platforms because we're desperate to share and interact?
So many of today's big social media platforms are microblogging platforms. Even new ones, like Vero, utilize this (side note, I made a Vero account but have done literally nothing with it). And while Vero doesn't seem to be taking off too well and likely won't be the next big platform, there's a good chance that whatever does take over will be microblogging too.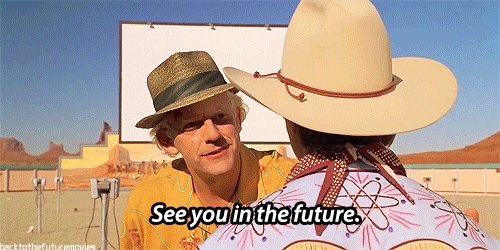 And I guess it's because we like to share. We like to shout into the void and know that someone, even one follower, is receiving that shout. We like to livetweet and speak out on issues and interact with friends and strangers. I think we're all a little desperate for attention by means of a Like, and if we weren't, we would be on social media.
But back to the question in question: does social media cater to our needs? Sure, it gives us platforms to send pics to friends and connect with others, but what about our other needs? One point brought up in class was that cyberbullying is prevalent, going against our need to be safe. Or how there's so much fake news, going against our need to be informed. My newest issue with social media, Twitter especially, is how much blatant copy and pasting there is going on. I am so sick of seeing word-for-word tweets from years ago time-stamped to a day ago with thousands of retweets. This goes against the need to be authentic. Social media may make it easy to tell people about what I'm eating for dinner, but these platforms aren't flawless.
In a lot of ways, social media is more of a game than a tool. Part of me likes this, and part of me dislikes this. Maybe that's why I kind of still like Snapchat. As I said in my presentation last week, Snapchat isn't about numbers and popularity, it's about sending my best friend selfies with ugly filters.
Anyway, the question of social media caters to our needs is not one with an answer. Or at least not an answer I can provide. If I had to answer, though, I suppose I'd say that yes, social media definitely caters to the social and media part of our needs, which is what we want of them, and I appreciate them for that. But there is work to be done. Social media should be about the social and the media, but platforms like Facebook and Snapchat are turning into more money makers. As someone studying communications and hoping to get a job working with (social)media, topics like this interest me greatly. So I hope you enjoyed my two cents on the matter.
I'd love to hear your thoughts on it too, so please leave a comment or tweet me or something!
Follow me: Twitter / Facebook / Instagram / Bloglovin'