My mom is the one who asks this of me the most, and even then it's barely occasional. Sometimes it's in person right as I'm about to leave the house and sometimes it's over text as she's checking in. But every time she makes the request to say hi on her behalf to whoever I'm with, I just don't do it. I don't know why.
Well, I kind of do. For one, it means letting the person know that my mom and I were talking about them, even if it was completely normal, harmless, and nice mention. There's something weird about that.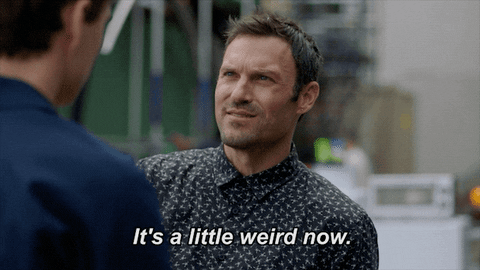 Two, it's sometimes weird to bring up. There's often no easy way to work it in without sounding forced and awkward.
Three, it feels like forcing the person to respond in a very fake way. "Oh, well, say hi back" is kind of the go-to response whether or not they actually mean it. And guess what? I'm not going to do it either. Let's save us both the trouble.
And lastly, it doesn't matter. I guarantee my friend or whoever it is I'm with is not at all sitting around wondering if my mom has well wishes to pass on. Sure, it's nice, but it's not making or breaking relationships by any means.
But I'll be honest: I do it too. I ask others to say hi for me. I don't expect it to happen, obviously, but I feel compelled by politeness to say it. And I'm sure that's why my mom does it too. Isn't it weird that when it comes to social expectations, we function out of compulsion sometimes? We just go through the motions because we feel we need to. That's fine and healthy most of the time, but sometimes, like in this situation, it just feels silly.
Of course, sometimes the silliness drives me. It's one thing to want to pass on greetings to humans, but I most often request it for pets. My dad sometimes will text me pictures of some friend's cat or something and I'll text back "tell him I love him" and I know for a fact my dad will not, but the idea of a grown man facing a cat I've never met and saying "hey, my daughter loves you," is funny. And I do love the cat or whatever it is. (So this is me ironically asking all of you readers to tell your pets that I love them.)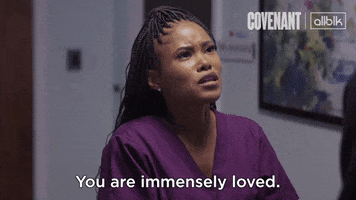 Do you actually go through with it (for humans, obviously)? Do you pass on that hi? Am I the weird one for never doing it?
Follow me: Twitter / Facebook / Instagram / Bloglovin'