With Moon Knight recently wrapping up, we've now officially got five live action Marvel Disney+ shows in the books. So let's talk about them. Marvel has itself in an interesting position where its TV shows aren't just singular shows, but part of a larger universe. However, that has its drawbacks too.
Of the five so far (WandaVision, Falcon And The Winter Soldier, Loki, Hawkeye, and Moon Knight) my favourite was WandaVision. The episodes were shorter, but there were more of them, and in my opinion, this show had the best story arc. It had a beginning, middle, and end. The main issue was resolved enough and it even set itself up for more. I can't say the same for the other shows. I found Loki in particular to be pretty bland. While it set up for something seemingly cool, the point of the shows shouldn't be set ups. They themselves should tell the stories, but I found that Loki didn't really do that. Not to mention that it'll be a while until the payoff even comes into fruition. I'm glad there are so many shows, but even waiting five months over the summer for network shows is hard enough, and here were are, waiting two years for more on D+.
I really like that we got to see more of Wanda's story in Dr Strange In The Multiverse Of Madness as a follow up to WandaVision, not as a part of an unfinished story.
What do we think of the episode counts? They range from 6-8, clocking in at around 30-45 mins. This is down from the 13 episodes that Netflix used to give us, and just a fraction of the 15-22 episodes that network TV shows offer every season. It seems weird to complain about several hours of well-made TV, but honestly, I think all the Marvel Disney+ shows would have benefit from more episodes. I want more, and not in a blind fan way. I want more because I really think the stories were rushed and not properly developed. For almost every one of these shows, right before the final episode my friends and I would say "wow, I wonder how they're gonna wrap it all up in one more episode!" because there always seemed like there was so much going on that we needed more time with.
Moon Knight was the first show so far where there was no prior knowledge to be had of the man or the situation. All the other main characters were ones we knew from the MCU movies. So while we perhaps were able to forgo a bit of the setup and introduction on the other shows, we needed it for Moon Knight, and I don't think we got it. It wasn't until episode 5 (of 6) that we finally understood how Marc and Steven came to be, which is far too late in the game. I have to wonder if a Moon Knight movie would've let it drag on that long.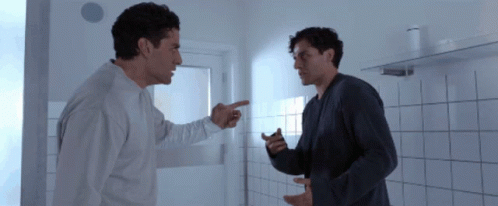 My ranking of the shows so far are as follows:
WandaVision
Falcon And The Winter Soldier
Hawkeye
Moon Knight
Loki
What's your ranking? What are your thoughts on the shows and how they exist within the machine that is Marvel?
Follow me: Twitter / Facebook / Instagram / Bloglovin'