Usually I write at least one Christmassy post every year. This year, I had nothing profound to say, and given that the pandemic rages on, it's not even shaping up to be a remarkable Christmas anyway. But then I saw this Christmas Tag on Tater's blog, and it's been a while since I did a blog tag, so though I was not tagged, I will be doing it. Right now. This is it.

1. What is your favourite winter treat?
Every December, my mother and I make three things together: ginger snap cookies, chocolate mint cookies, and caramel popcorn. Aside from the mint in the chocolate cookies, they're not particularly festive treats at all, but we've been making them for so many years that it's associated with Christmas for me. Also, I love candy canes. But I'll eat those year-round. Actually, on that note, my best friend's mom makes peppermint bark every Christmas and I always get a bit of that, which I appreciate very very much.
2. What Christmas traditions do you celebrate?
Basically nothing! My family is boring. We used to go to church on Christmas morning before we opened presents, though that wasn't exactly a fun tradition for us kids, and obviously for safety reasons we didn't do that last year, nor will we this year. We don't see set family members every year either so there really aren't any longstanding traditions at all.
3. Are you wishing for snow this year?
Sure, yeah, I'd like some snow on Christmas. As long as I or loved ones don't have to drive in it or be out in it for extended periods of time, that'd be nice.
4. What is your favorite Christmas movie?
I don't think I have just one. Elf is a classic. Love, Actually is so sweet. There are some quality Hallmark-y movies out there (related: my cheesy Christmas movie database that you can access here).
5. Have you ever built a gingerbread house? What is your technique?
I have, but only via the kits, so my technique is to put the pieces in the little stands where they belong. Also to hold the roof pieces on for a few minutes while the icing dries them together, and then even when you think yeah that seems solid, hold and ice some more because it is never solid enough.
6. What is your favorite hot chocolate?
I like all hot chocolate, but I guess I'd say peppermint hot chocolate. Tim Hortons has good white hot chocolate year-round. And at curling I often get hot chocolate with a shot of Baileys in it, which is always good and warms my cold hands.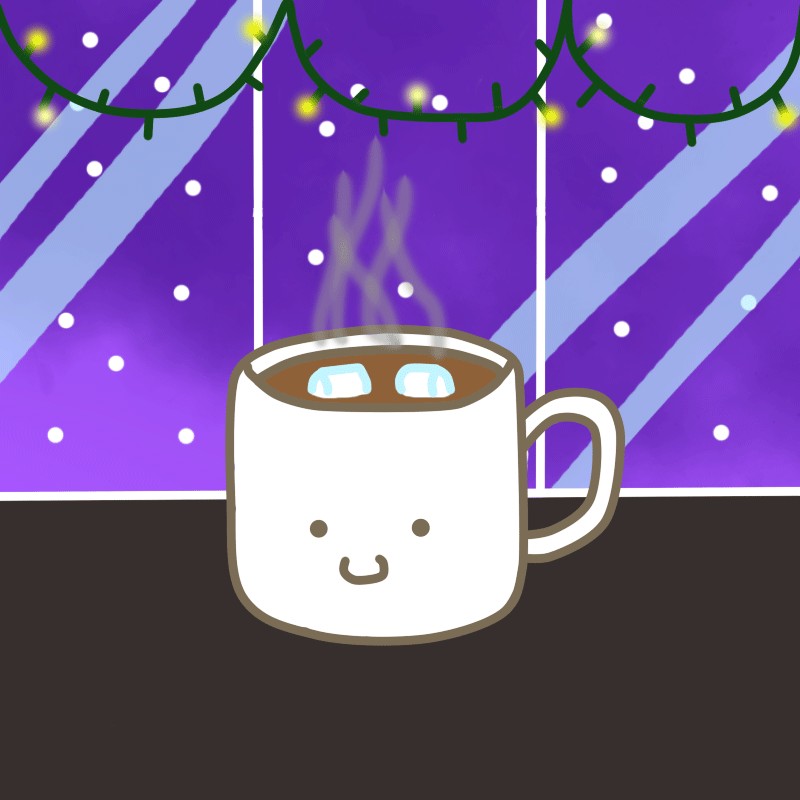 7. What gift are you hoping to get this year?
Nothing in particular. I didn't really ask for anything, and there's nothing I really need, though more fuzzy socks and warm sweaters will always be appreciated in my world.
8. What is your warmest wintertime memory?
I have many, many great memories of playing outside in the snow as a kid. My brother and neighbour and I would build snow forts and snowmen and climb up big snow hills. As much as I hate the cold, I'm glad I got so many great snowy winters as a kid. I also remember one Christmas when I was maybe 12 or 13 that sticks with me as a happy one. We had a bunch of family on my mom's side over for dinner that year. I got a Nintendo DS and Pokemon Pearl from 'Santa'. We went boxing day shopping early the next morning before driving several hours to see my dad's side of the family. I guess the busyness was exciting for me.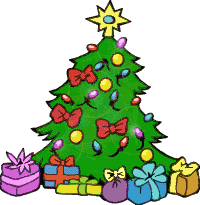 And that concludes the tag! Anyone who wants to do it too, please do! If I can steal it without a personal invite, so can you!
Merry Christmas to all! Even if you can't be with loved ones again this year, I hope you still manage to find some joy and magic in the day. And if you don't celebrate Christmas, I hope you still have a great holiday!
That's all for now!
Follow me: Twitter / Facebook / Instagram / Bloglovin'