Hello and welcome to the 400th post on this blog! This is just a quick note to say thanks to everyone reading and enjoying my blog, even milder posts like these Monthly Look Aheads. Here's to the next 400!
Well, there's already one neighbour with inflatable Halloween decorations up, so it must be October! Aside from transitioning from ankle socks to full-length fuzzy socks, here's what I've got going on this month.
Curling starts back up again! Last year we only managed about a month of play before Covid cases got bad in the area again and we had to shut down, but this year is looking up as everyone has to be double vaxxed and there are still a bunch of safety procedures in place. I've really missed playing, so I'm excited to get back out there and see everyone.
Venom: Let There Be Carnage is out this month, and I already have tickets to see it with friends. The first movie certainly wasn't a fantastic film but it was just the right amount of fun and action and chaos and violence to make it enjoyable, so I'm looking forward to the sequel.

The HBO TV show Succession is back this month, as are two of the Arrowverse shows that I can't seem to stop watching.
Ed Sheeran's album = is out on the 29th. I'm not a huge fan of the first single from this album, but I loved his last solo album a few years ago, so I'll definitely check it out.
Also releasing an album this month is celebrity love of my life Darren Criss on the 8th, and it's a Christmas album, which I will definitely have overplayed by the time it's socially acceptable to have Christmas music playing.
On the 16th, DC comics is doing another DC Fandome, which is an online convention of sorts. I thought it was really well done last year on its main day, so I'm definitely excited to see how it goes this year and get a peek at upcoming content.
Aaaand that's my October so far. I usually don't think about Halloween and pumpkin designs until like a week before, but maybe you're better than me and are already planning stuff out. I'd love to know. Who knows, maybe I'll go to a pumpkin patch this year instead of buying one at the grocery store…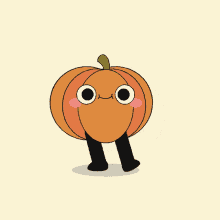 Follow me: Twitter / Facebook / Instagram / Bloglovin'