I consume a lot of media. I am a fan of a lot of media. I've extensively seen fandoms grow, die, explode, and more. It's fascinating to me. While it's always a treat to see fans come together for better or for worse the way they did recently on Tumblr during the Supernatural nonsense, one thing that's been very interesting to me recently is fandom divide.
Personally, I did not love the recent Marvel show Loki. Out of the three Disney+ Marvel shows so far, it is my least favourite without a doubt. I know people who did like it, and that's great for them, but I did not. And while most people in my life are able to discuss the show and our differing opinions in a reasonable, mature way, it was quite an experience to then go on Twitter and see such anger and hate for aspects of the show, with most of it surrounding Sylvie and the relationship she had with Loki. What's more, is that it went beyond simply not loving the show or maybe not loving it compared to other shows, but people got so personally angry and passionate about their stance that the fandom was a messy, dramatic, unhappy place. And I didn't even seek it out. This is just what I saw on my timeline! I can only imagine what it was like in the metaphorical trenches.
I don't think Marvel purposely set out to make a show that'd rile up fans so much. I think they knew that any love interest for Loki would be a point of interest for better or for worse, but the way people got so heated and analyzed everything so much was probably beyond expectations. At the end of the day, it is just a TV show. I've been attached to characters/shows/plots/whatever too, but to let it ruin my mindset so much that I go online and be constantly angry about it is just a tad step too far, I think.
However, similar to the phrase "all publicity is good publicity," I have to ask: is all fandom good fandom? While I don't believe the Loki showrunners planned for a large fandom divide, sometimes it clearly is a publicity tactic. Shall we all think back to that year of Team Edward vs Team Jacob? All the merch sales that campaign brought in, all the schoolyard fights that were started…the polarization and the passion did that. Even having Hogwarts Houses that people identify and group into can be an example of this. In an era where hashtags can affect a show's renewal chances, it would be a smart move from a piece of media to purposely polarize the fandom and start conversations. Because people love thinking they're right and people love telling others they're right, so social media and the unhinged culture of fandoms is perfect for that.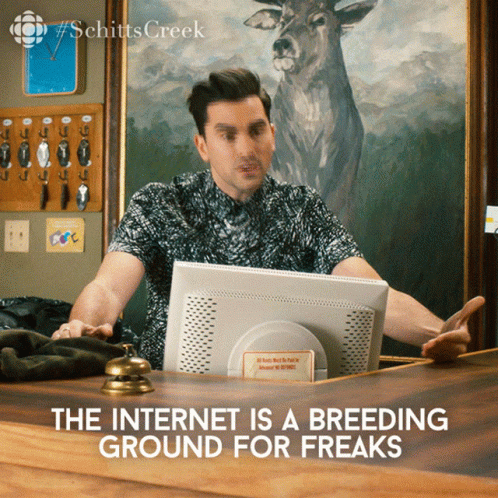 In fairness, I can't think of many other recent shows where there was something that unintendedly divided a fandom for the worse, so it's certainly not like A Thing that's overtaking media, but it's interesting when it does happen.
What are your thoughts on this subject?
Follow me: Twitter / Facebook / Instagram / Bloglovin'