We've been in this pandemic for over a year, and it has certainly been an adjustment in nearly all aspects of life. But not all those adjustments have been bad (for me at least)! In fact, there are some that are good. As people get vaccinated and things start opening up again (I went downtown and saw friends for the first time in over a year!), I think we're all really thinking twice about the last year and deciding what new behaviours to keep. Here are some things that I really did not miss whilst in this pandemic: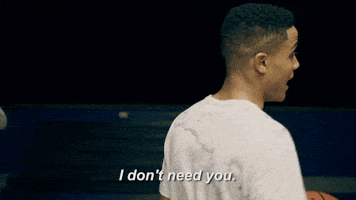 Having to drive my brother places – my brother has a far better social life than I do, and everyone once in a while, he'd ask me for a ride to some restaurant or pub or buddy's house so he could have a few drinks. It was never a far drive and obviously I'm going to do it so there's no drinking and driving, but sometimes he'd ask when I was in the middle of a movie, which was annoying.
Eating onions and having to brush my teeth – I love raw onions, and probably munch on them several dinners a week via salads or just whole chunks, and it was very nice to talk to friends over video calls right afterwards and not worry about my breath being gross.
Spending money on drinks – I am not a big drinker at all, but at a party or after curling, I'll have one or two. In the pandemic, though, those events took a hit, and my wallet benefited. At curling, it's usually customary to buy your opponent a drink if you beat them, but that tradition was removed during the pandemic in an effort to limit socialization and contact. So just having to buy one drink for myself was great, though I did miss the socializing a lot.

Seeing friends only once in a while – when the pandemic started, there was a big push to reach out to friends, chat via video calls, and stay in touch. Over a year later, and I still do interact with people a lot online, and it's been great. As much as it'd be fun to interact in person more, we're able to still play games, watch movies, and chat at no cost.
Disagreeing about restaurants – to give my mother a break from cooking and to support local businesses during the pandemic, my family and I ordered in every week or two, and that was fun. Ordering in to eat has been wonderful because there's no need to argue about where we eat. If I don't want food from the same place my parents want, there's probably a McDonalds or Burger King on the way that'll work for me. It's simple.
Early in-person interviews – in 2020 when I was job hunting, it was really great to have video interviews. I could sit in my room, in my element, and not have to take public transit for two hours just to chat with someone for fifteen minutes. For first-round/preliminary interviews, I think it should stay that way.

Finding good things in what is otherwise a pretty hellish and complicated year and a half is always great. What do/did you not miss from the pandemic? I'd love to hear.
That's all for now!
Follow me: Twitter / Facebook / Instagram / Bloglovin'