When the pandemic started I was unemployed, but I saw and read about people having to adjust to working from home. For some, it was an easy transition, but many others struggled or felt burn out soon after. In those uncertain times (I say as if we in Canada are not still in them…) there was a lot of discussion as to the future of workplaces. So I wrote this blog post talking about how I did not want to work from home and how I thought young people would suffer in the long run if working from home was to truly be the new societal norm even past the pandemic.
But then I got a job.
I started in right away in January, and it's completely work from home. I've never met my boss in person. I've never been to the office building listed on our website. I don't know when I ever will. But it's been six months now, and I actually don't hate working from home at all.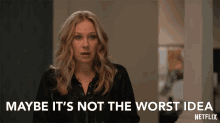 In fact, I like it a lot more than I thought I would. That's not to say that I don't stand by what I wrote last year, because I absolutely still do, but I've had a slight change of heart and am proud of myself for dealing with this new work situation so well.
I like not having a commute. I like that I can use a stove at lunch rather than just a microwave. I like being able to sit on my bed with my laptop sometimes rather than only sitting at a desk. I like that I can play music out loud if I want. There are a lot of pros to working from home, and I'm sure if you've experienced it, you know this all to be true.
What also has hugely helped me manage this lifestyle is the fact that I have a decent social life set up for myself. I spend more nights on Google Hangouts with friends than not, so I'm able to get regular human interaction, and it doesn't feel transactional like it sometimes can at work. That work-life balance is real and important.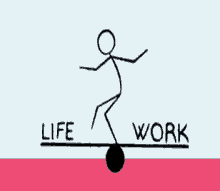 In Canada, basically everyone should be double vaccinated by the fall, so there's some light talk about returning to normal, returning to offices. While I was totally against working from home before I had to do it, I think I'm more in the split party now. I think I'd like to only go in a few days, and ideally those few days be for meetings or something. For people established in their role and good with technology, perhaps being in the office every day isn't necessary. I know for me in a marketing role, I really don't interact with people outside of the department too often and a lot of my work is solo, so it'd be more of a social thing for me, which is fine because building relationships with coworkers is valuable. I still think starting a new job remotely isn't ideal for either party, and I still think that the younger generation could suffer without the mentorship or connections in the long run, but when you balance the pros and cons, I think in general, it's fairly even. Hopefully workplaces understand this and are able to nicely adjust for it so that everyone can work in their ideal way and get what they need out of it.
I'm learning a lot at my job and I like my coworkers and I'm glad I have the chance to work and figure out myself from home. The fact that I've had a change of heart regarding this is cool and I think it makes me a better person and a better employee.
I work well on my own and am not someone antsy, so spending basically 22 of 24 hours in my room/office and 14 of those on a computer isn't hard for me, especially once I got set up with a proper desk. My room for years was just a place to sleep, so changing it up a bit to suit work was weird, but needed. Not all of it has been changed though…I guess this is now technically my office door.
If working from home is my life now and will be the trend for employment going forward, I'd still like to not have 'home' be at my parents' house especially because I am now officially closer to 30 than I am 20 (ew), but one step at a time. This concludes my update!
That's all for now!
Follow me: Twitter / Facebook / Instagram / Bloglovin'