Jeans are the best. I will go to my grave proclaiming my love for jeans. I wear jeans just about every day. Even when I had to 'dress' up for work, a lot of the time I was just wearing black jeans. Love them. 10/10.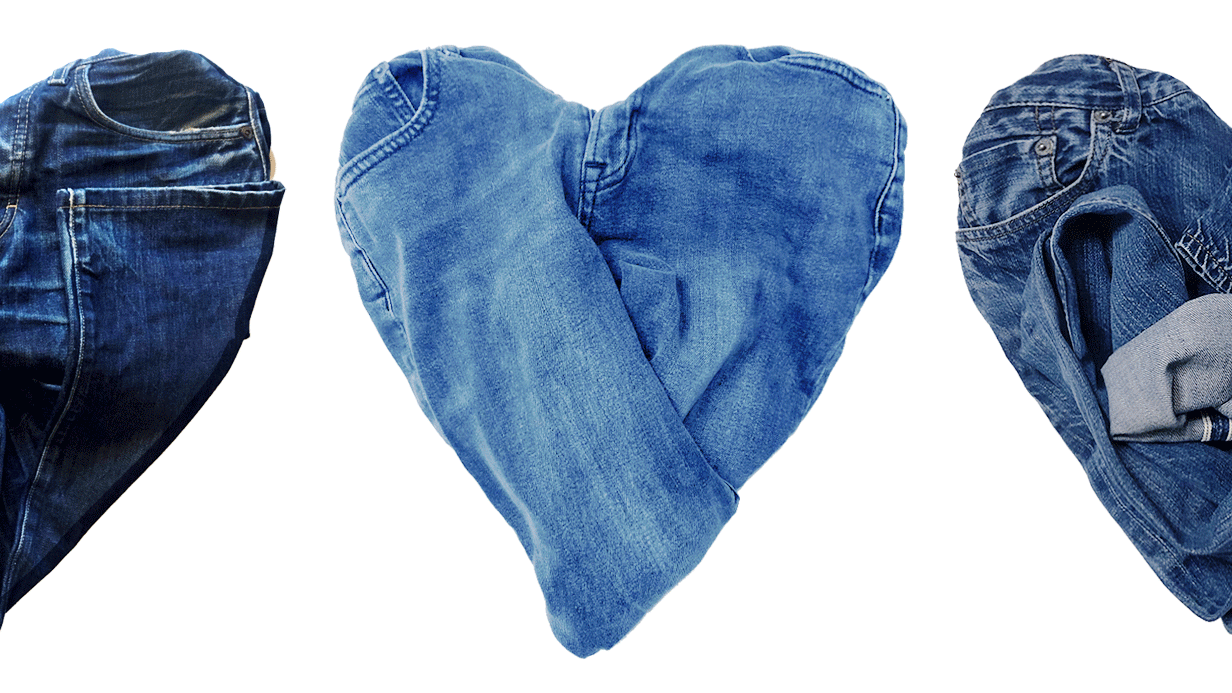 Jeans often get a bad rap, though, and I don't know why. I mean, what do we look for in our pants? Comfort, fit, style.
I find jeans super comfortable. If you don't, you're probably wearing a wrong pair.
In terms of fit, jeans have a wide variety of them. There's skinny jeans, wider jeans, flared jeans, boot cut jeans, boyfriend jeans, high-waisted jeans, and more. Not to mention shorts (jorts, if you will) and denim overalls. There is surely a fit out there that's perfect for your body and your desired look. All genders look good in them, you can dress them up or down, and they're a lot more socially acceptable than sweatpants or khakis.
Which brings us to style. Listen, I know jeans aren't viewed as a luxurious, fancy product, but to me, jeans are perfectly stylish. I really like that they go with everything. T-shirts? Tank tops? Sweaters? Jackets? All hell yes. I never have to worry about clashing colours or patterns because jeans, blue or black, just go perfectly with any top. It's so great to get dressed with minimal effort while still looking put together. I'm no fashion icon, but I never look sloppy or bad in jeans. Of course jeans aren't a substitute for a cocktail dress or prom attire, but in terms of everyday life, they're perfect.
It's time to end this "no jeans" rule that a lot of places like restaurants or my beloved curling clubs have (I'm not saying I want to curl in jeans, I don't think they're good for that, but people should be allowed to if they want to, or even just exist in the building wearing them).
Another benefit to jeans is that they're thick/heavy enough to keep me warm (I'm Canadian, of course this is a concern!) and not roll up my leg, exposing my ankles/calves uncomfortably. 
I just really love jeans. I can't see myself ever not wearing jeans, because I don't know what would replace them. I don't like leggings, I'm not a frequent skirt/dress wearer (though I do have a denim skirt!), and I think sweatpants are too casual and basic looking. I'm not a huge fan of some jean styles like wide jeans or high wasted 'Mom jeans' but I'd rather wear them than sweatpants almost any day.
So shoutout to jeans and jean lovers. This one's for you. 
Follow me: Twitter / Facebook / Instagram / Bloglovin' / Goodreads