2020 was one hell of a year, but you already knew that. I think most of us felt loss this year, be it people or experiences or time or money, and I know it's hard to find the good in any of that. That being said, I think because of this, it's especially important to take time for gratitude, and I wanted to really highlight some things that I'm particularly grateful for this year.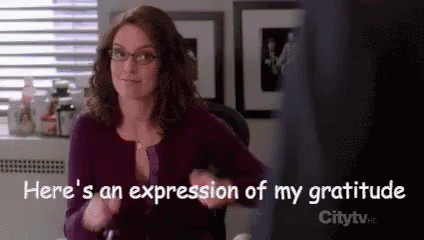 I can't believe I'm saying it, but I'm grateful to still live at home with my parents (and brother). Not having to stress about rent while also getting human interaction has been honestly great. Of course I still want to have that independence and feel like I can start my adult life on my own eventually, but 2020 was apparently a good year for me to not have that.
I'm grateful for my friends. From the ones who have me crying with laughter at midnight to the ones ready to support me when I've had a bad day to the ones just checking in once in a while, I'm grateful that there are good people in my life. 2020 reminded us all that even in the darkest times, you still need friends, and I'm glad I've been able to maintain and build those relationships even if we can't be physically together.

I'm grateful that we have unlimited internet in this house. I remember a few years ago when we'd have to be rationing data at the end of every month to get by. I don't know how we would have survived this year without it, given that I am online for most of the day.
I'm grateful I graduated university when I did. I feel so bad for kids just starting school this year or kids like my brother who just graduated and have little prospects because of this pandemic. I'm not in a supremely better place in terms of life, but it could be worse. My life plans weren't all that interrupted. 
I'm grateful for online games. I love games, and throughout the year I've been able to play many fun online games with many different people from the comfort and safety of our homes. The internet has once again proven to be a superb tool for connection, communication, and entertainment. If you have a favourite free online game, please recommend it in the comments!
I'm grateful the people around me aren't complete idiots. I see America's COVID-19 stats and I hear stories from people with morons for bosses, and I'm just so glad that I'm not anywhere near that. Like sure, do I have to constantly remind my grandmother to not cough into her hand, yeah, but otherwise, the people around me are accepting of science and facts and able to adjust to the safety restrictions for the most part.

Speaking of my grandmother, I'm glad she lives so close to us that she could still see us and come over for dinner almost every night throughout the pandemic. Even though she's been a handful and is not loving the world's situation (she told us living through the war as a child in Italy was better), I know my whole family is grateful we can be there for her and she's not alone.
Take a moment or two to reflect on what you're grateful for. It'll be important to cherish these things as we go into 2021 and beyond. 
And as always, I'm grateful for my blog and my readers. That's one thing I've never forgotten to be thankful for. I adore this outlet I have, and I'm always so glad to hear that I've amused you for a short time every week.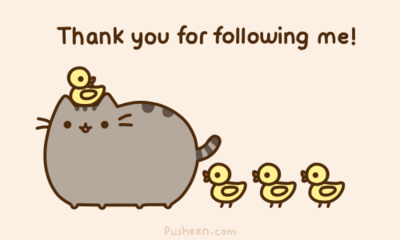 That's all for now!
Follow me: Twitter / Facebook / Instagram / Bloglovin' / Goodreads