I recently helped my mother find a blog she was looking for by searching a phrase in quotations on Google. She was blown away by this trick, though it was really nothing special for me. I've known to do that for years, and it served me well in school when doing research. For those unaware, if you search a phrase in quotations, all the results have that exact phrase in that exact order, so for very specific sentences, you can really narrow down a search to just that.
Anyway, I figured that if my mother didn't know that trick, others didn't either. So here's a quick and easy list of little tricks that some people, boomers or otherwise, may not know! Note that I'm a Windows user, so for tricks that use specific buttons like Ctrl, you'll have to use Command.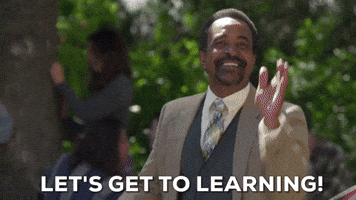 Have you accidentally zoomed in or out on a website? Instead of going to the browser settings to remedy this, pressing Ctrl and 0 at the same time will revert it back to the standard 100%. Or you can zoom in and out in increments of 10% with Ctrl and + or – as you need.
When Google searching, putting a word behind a minus sign will remove it from results. So let's say you're researching apples, but don't want to read anything about the company Apple, you may have a search like apple companies -computer.
While most word processors have an undo button, finding it and clicking it can sometimes be a hassle (first world problems!) so you can instead press Ctrl and Z at the same time to undo something. Most systems will allow you to do this as many times as you need, the same way you'd be allowed to press the arrow button many times, but you don't have to take your hands off the keys to do it.

Looking for a specific word and don't want to skim a whole large page to find it? Ctrl and F will let you search and jump to matches, making research and reading very easy.
Snipping Tool! I recently showed my mom Snipping Tool, which is a wonderful thing that I use a lot! It allows you to screenshot a selected section of your screen and even draw on it. Then you can copy the image, save it, and more. It's much better than doing a whole print screen. Windows computers have Snipping Tool, and I don't know what Macs have, but it is a pretty basic function, so I'd imagine there's something similar. As a note, Snipping Tool has had a message saying it's being removed soon in place of Snip & Sketch, which can be accessed by pressing Windows, Shift, and S at the same time. It's basically the same but with a few new options.

There a whole bunch of other little Ctrl plus something tricks you can look up (it's hard and unnecessary to memorize them all), as well as other ways to refine your Google search even more, but these I shared are ones that I personally use the most and think to be most useful in the average person's life. I hope this helped at least one person make their computer using experience better!
What are your favourite easy computer tricks?
That's all for now!
Follow me: Twitter / Facebook / Instagram / Bloglovin' / Goodreads