I've been a Tumblr user for years. I've had an account for seven years, but I experienced the site vicariously through my best friend's account for several years before that, and the tags back when you were allowed to browse tags without an account.
I'm on a lot of social media, but Tumblr is very different. It's large, but in a lot of ways, it's a closed community. And because of this, it allowed me to kind of understand this whole select side of internet and fandoms and media because I saw it happen in a very odd space. Only those who did can really understand what I mean and understand the culture.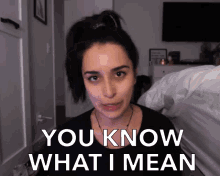 I've been thinking about this a lot for two reasons. One, because one of my friends from Quidditch is also a Tumblr user, and sometimes we have these bizarre conversations about really niche things and completely understand each other, while our other friend who is on the call really can't comprehend. And I feel bad, but how do I even begin to explain the layers and dramatics of things like "the Avengers fandom in 2013" or "Dashcon" or "the Onceler." Twitter and Instagram just don't have that kind of history.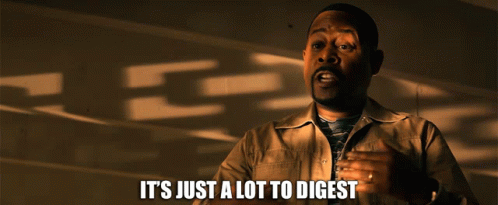 The other reason is because recently there was a big thing that happened on the long-running TV show Supernatural. I do not watch this show at all, but anyone who's been on Tumblr knows that the show is wildly popular there and you can't escape the info, so everyone ends up knowing at least a bit. When the big thing happened, Tumblr became a hubbub of excitement, discussion, memes, and engagement, with people who had been active in that fandom returning home to their Tumblrs to partake in it. I lay in bed, scrolling through at 2am, crying with laughter at some of the memes, but feeling weirdly lucky to even witness it and understand it. It was like all my years of absorbing things on that blue site was coming to fruition as I and many others could understand, in that moment, what a momentous thing that had happened for better or for worse, even though I genuinely do not care for the show or the characters or the fans.
Tumblr is very much a time-waster, a simple thing to scroll before bed, and I know this, but it's been such a huge part of my understanding and interest in media and fandoms. I think it's very underused and understudied as a place of fan interaction and a place of internet history. As I said, it's kind of a closed community where people can express the weirdest parts of themselves and blissfully enjoy the media they choose, and I've always enjoyed that.
Don't get me wrong, Tumblr is also very flawed and is home to a lot of disturbing, bad things like any other social media platform, but I still appreciate it. Even this past year, I've seen a lot of posts from users say that Tumblr feels more and more like home and an escape from the chaos that is real life. We dunk on it and criticize the "hellsite" so much, but we choose to keep coming back and to grow up there in ways that other platforms can't compete with.
I don't regret spending my formative teenage years on Tumblr, even if it means I'm forever haunted by things like "I like your shoelaces" and "Do you like the colours of the sky" and "My Immortal".
Have you ever been on Tumblr? Do you feel a weird sense of connection to the site? If you are a long-time user, I recommend checking out Tumblr Heritage Posts to see some 'fun' and deep-sigh inducing throwbacks!
Follow me: Twitter / Facebook / Instagram / Bloglovin' / Goodreads