In the past several years, I've developed a love and appreciation for the music of my parents' youth. There's a radio station in Toronto that plays only 70's, 80's and 90's music, and I would listen to it all day while writing essays in school and while at work. I now know songs from 1983 better than I do songs from 2019, which works out great when the curling club has dances because me and the boomers just vibe to the likes of Supertramp and Phil Collins, an experience that sadly does not happen when I go to an actual club with my peers.
Anyway, obviously, popular mainstream music has changed a lot since the 80's, and one of those changes I've noticed a lack of are those multi-song songs (is there a better word for it?). Like 'Bohemian Rhapsody', a song that has stood the test of time so well everyone knows it, even the kids of today. That song has four distinct sections all in one song, and it switches so well that you're not even bothered. It completely throws out the basic format of a song, but it works and we all accept it.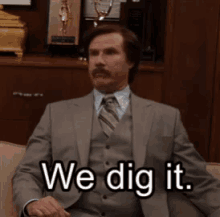 Two other songs that are similar to this are 'Scenes From An Italian Restaurant' by Billy Joel and 'Paradise By The Dashboard Light' by Meatloaf. Like Queen's song, these are amazing, iconic pieces of music that should be praised.
I'm sure there are other multi-song songs out there, but I don't know any. From 2007 to about 2015, I kept up with mainstream music a lot so I can almost confidently say there were none in that time. I recently asked my brother if he knows of any, as he knows all the artists and rappers of today, and he said "oh, yeah, 'Sicko Mode'" but I had him play it for me as we waited in a Burger King drive thru and it really does not change at all, so no.
I will say that the recent exceptions are musical theater songs, but I don't know if they count, because they're formatted like that not as a simple artistic choice but so it can strategically be used to progress the show's plot through song, and often the bits of song are melodies from other parts of the musical. (Fun side note: interestingly enough all three multi-song songs I've mentioned above have been used in musicals). I tried to find examples of some multi-song musical songs that don't really reuse melodies but the only one I could think of was 'The Duel' from Natasha, Pierre, And The Great Comet Of 1812.
In conclusion, the world needs more multi-song songs. They're good and fun. Other than that, I don't really have a point to this post. It's just something I spend way too much time thinking about for no reason. And hopefully I've got you thinking about it now too.
That's all for now!
Follow me: Twitter / Facebook / Instagram / Bloglovin' / Goodreads