Look, I'm not a comedy connoisseur or anything. I'm not an expert in stand-up comedy and I certainly don't know any of the big names from 20 years ago unless they're still somewhat popular today. But I think it's an interesting form of entertainment that everyone is familiar with and probably has experienced to some extent.
Netflix, I think, revitalized and perhaps saved the stand-up industry in a way. It brought HD quality specials from big names right to your house. Before that, you had to watch the Comedy Network channel on TV and it was usually a grab bag of Just For Laughs segments from years ago. Unless there was some other way to consume it… But now, thanks to Netflix, John Mulaney has become a household name, and thank goodness, because he is a gift to mankind. (Yes, I know Amazon Prime also has stand-up, but its content just not as talked about or popular).
But I don't know how sustainable stand-up is. A lot of the major players in the game are easily aged 30+ and soon they'll probably not want to tour as much (perhaps because of family), want to branch out permanently to TV/film as many do, or just retire altogether. And there doesn't seem to be a lot of younger people getting any success. I can't think of any up and comers aside from maybe some SNL people, but then again, I'm not going out of my way to learn any either. Of course, I don't expect Netflix to hand a contract to some random 22 year-old no-name, but I do wonder if there are any efforts being made to bring in a new generation of comedians.
I also think the audience is changing and that's dictating the content a little. Obviously, there are more females and minorities in the stand-up industry than there were years ago and they're big names, so in turn, I'd think women and minorities are watching more. And because it's widely available at home and you don't need to go to some sketchy bar at night, younger people are more into it too. The other week my father watched Jerry Seinfeld's new Netflix special and most of it was him griping about new technology in that very typical boomer kind of way. Dad was laughing, but I did not find it that great, and I think it was because of the age disconnect.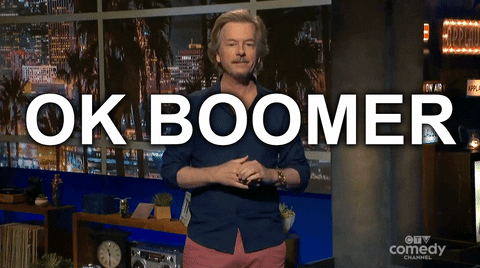 Furthermore, because we now mostly consume stand-up comedy from our couches, I wonder if that has or will take a hit on live performances. Do comedy clubs still have large audiences? Are people less likely to pay to see a big name comedian's show if they know it'll be on Netflix in a few months? Are comedians going on shorter tours because they know they'll reach more people online? Are the many stand-up specials on Netflix enough to keep people subscribed to the platform?
Lastly, and this does tie to the audience perception, online I've seen a criticism of male comedians that I 100% agree with and it's to stop with the 'I hate my wife' schtick. It's so annoying when some male has whole sets about how annoying it is when the wife wants to talk to him or when she "is controlling" by not wanting him to ditch her and the kids for two weeks so he can go to Vegas with his buddies. When you have nothing nice to say about your relationship and have to constantly villanize the person you chose to marry on stage, it's not fun to watch. It's weird. It's a problem. And women do it too, don't get me wrong. There are a lot of female comedians who go on and on about how lazy and clueless their husbands can be. And I get that perhaps it's just for the joke and a good portion of it is relatable to other married people, but I think it can and should be avoided if comedians want to appeal to especially the younger generation. (It's just another reason why John Mulaney is a standout because he regularly talks about how great his wife is and makes himself the butt of the joke more).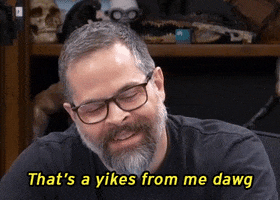 Anyway, I enjoy stand-up and I by no means want to see it die out. I'd love to go to a comedy club one day. And going to the Montreal Just For Laughs Festival one year is definitely a bucket list thing for me. But I do wonder if stand-up will still be as culturally relevant in 20 years. I wonder if young people dreaming of making others laugh will bother with the stand-up route. I wonder if comedians of today will stand the test of time.
Do you watch stand-up often? Do you think it's a sustainable industry? Do you have any criticism of the stand-up content out there these days?
That's all for now!
Follow me: Twitter / Facebook / Instagram / Bloglovin' / Goodreads