It's been a while since I played video games regularly. I played Pokémon White for a week a few years ago and I also replayed some Nintendo DS games before I started my first full-time adult job in 2018, but that was also for about a week. Now with nothing better to do, I plugged in some old consoles (first the Wii, then Gamecube, then N64) and started playing some old games I never played or beat. Games that, unlike with Pokémon, you can get stuck in. 
And when I get stuck, I obviously try and figure things out on my own, but eventually I need help and I turn to the internet, something that is much more accessible now than it was in my peak gaming days a decade ago.
There are walkthroughs out there for probably every video game in existence. And as much as I find them helpful and they're there for this reason, a part of me hates that I have to resort to them. I'm not smart or skilled enough to figure it out on my own like the creators intended.
But I don't know if I consider it cheating. It's just helping. I gave it an honest go, and I would not have enjoyed myself or my play time if I spent hours wandering around not knowing what to do, dying over and over as I attempt to figure it out. We play games to have fun and experience the story, and being stuck is the opposite of that. A few times, an answer I looked up was something very close to my efforts/line of thinking, so I may have figured it out with more time. But sometimes it was something I never thought of or didn't know. I would have wasted so much time before solving it.
What's the consensus with walkthroughs these days? Do other people, more serious gamers, use them too? Do the big streamers use them? Or are they looked down upon? Are they like theater bootlegs where we just don't advertise that we use them? Although walkthroughs are not illegal because you can go to a book store and buy a physical copy of a walkthrough if you so desire. I'm probably not going to stop using them, but I'd like to know what people think. I know it's just a game and not a huge deal, but I'm still curious. I think if there was a walkthrough for life, we'd all be taking advantage of that, ya know?
Whether you're a hardcore gamer or a casual one or maybe someone like me who is just passing time in quarantine with games, I'd like to know your thoughts on the matter.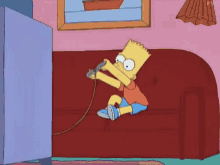 That's all for now!
Follow me: Twitter / Facebook / Instagram / Bloglovin' / Goodreads