It's sad when shows get cancelled, but especially for shows that get cancelled after only one season. Those are the ones that often never reached full potential and are more likely to fade away from memory. Granted, some are garbage and deserve to be canned and forgotten, but I'm not here to talk about those. I'm here to talk about the good ones, and, more specifically, the ones that I still think about, despite the fact that it's been a while since they last graced my TV.
You, Me, And The Apocalypse
This was a British show that aired midseason on NBC in 2016, though I actually watched it later that summer because a local station aired it as reruns. This show was so cool. It had a great cast including Rob Lowe and Jenna Fischer, and it had a fairly unique plot: an upcoming asteroid hitting earth and a search for a second messiah to save them all. The show followed several groups who seemingly have no connection, but we see them all come together at the end of season. Despite the dramatics, there was a lot of humor and even some sadness as there was a death that I will never get over. The show ended on a cliffhanger, so I am mad that I'll never see resolution from that, but also that such a good show with a neat plot and group of characters didn't get a chance to thrive.
LA To Vegas
This show aired on Fox in 2018, and it was great and light. It was about the shenanigans on a discount airline that did weekend flights from Los Angeles to Las Vegas. The airplane/airport setting was very fresh for TV, so nothing compared to it in that sense. The combo of regular fliers, the airline staff, and even one-time guests was great for keeping things funny, interesting, and realistic. I was genuinely laughing every episode. Fox's comedies in the past few years have been pretty bad, so for this to get cancelled after one solid season really disappointed and surprised me.
Mixology
This ABC show from 2014 had 13 episodes but they all covered one 24 hour period. Each episode focused on different people at a bar one night, and it was fun to get a fresh story every week while sometimes getting small crossovers from a previous episode. It was funny and unique, and while it maybe wasn't the best ever show, I thought it had legs, even if they probably would have had to bring in a whole new cast for another season.
Deception
Also in 2018, this midseason ABC show was a typical FBI-looks-to-someone-for-consultation kind of deal, except the person they looked to was a magician (in the real sleight of hand way, not the Harry Potter way). So all the little weekly mysteries were solved with cool magic tricks and deception. As someone who knows very little about magic tricks but likes knowing how they're done, this show satisfied me. It wasn't a perfect show by any means, but it was really just getting started when it got cancelled. It was a unique idea. There was still so much magic to do.
The Village
This is the most recent show, with it airing on NBC in the spring of 2019. It was a This Is Us-type show where it was emotional and people-driven as it was about the tenants in a NYC building called the Village. We had the single mom and teenage daughter, the lady going through chemo, the young lawyer looking after his grandfather, the army vet, the immigrant, and so on. My mom and I enjoyed watching it, even though it was at points predictable and silly. I am surprised that it only lasted a season given how sweet it was.
These are the shows that when I am reminded of them, I am overcome with sadness and disappointment. I miss them so much, and they got cancelled because people slept on them. Stop sleeping on good shows, y'all. If you can find these shows online, I suggest watching, even if they aren't complete. They're still good enough.
Now one thing I noticed when writing this post was that all five shows I listed here happened to be midseason shows. Does this mean that midseason shows are more likely to get cancelled? No. TVLine did the math last year and declared that there's no clear pattern and shows in the fall have just about the same chance of getting cancelled. So it's just a weird coincidence for me here.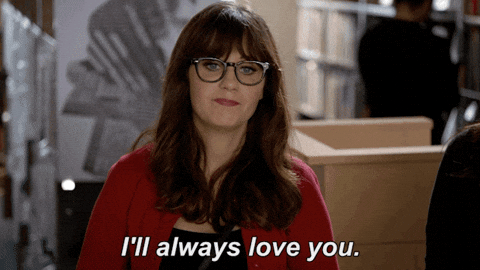 What are single-season shows you still think about fondly? Are they worth watching still or do their lack of closure make them unsatisfying?
That's all for now!
Follow me: Twitter / Facebook / Instagram / Bloglovin' / Goodreads