Sporting events? Cancelled.
The stock market? Tanking.
Shelves at Costco? Empty.
Hotel? Trivago. 
Covid-19 aka Coronavirus aka the only thing people can talk about is a big deal. The world is shutting down and it's affecting everything from schools to airports to Broadway to conventions. And while there is reason for legitimate concern, I also think a lot of it is overreaction and paranoia, perhaps brought on by the (social) media, which is something that was not nearly as prevalent during Swine Flu and SARS and all the big illnesses of past.
Either way, we are at the mercy of the germs and the people in charge, I guess, and we just have to wait it out and do our best to stay healthy and then see what the fallout is. And while things may seem bleak, there is one good thing, and that's the memes. As serious as Coronavirus is, there are some quality memes born from it, and I want to be able to laugh and help you guys laugh too, so I compiled some of my favourites. I made a meme post towards the end of the Trump vs Hillary campaign where I, a Canadian, could do nothing but watch, and this is similar except this time I can also wash my hands. And you should too.
So enjoy!
---
---
---
---
---
---
---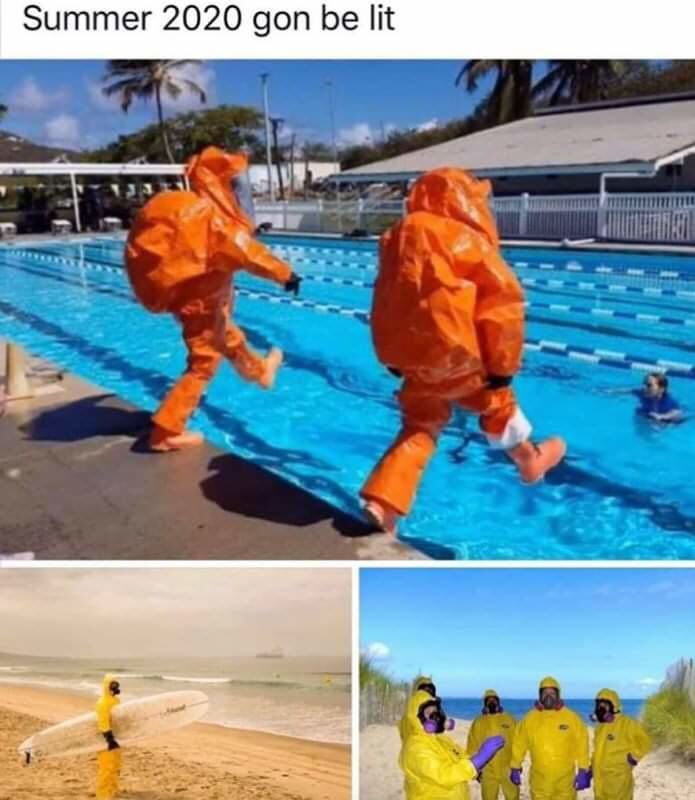 ---
---
---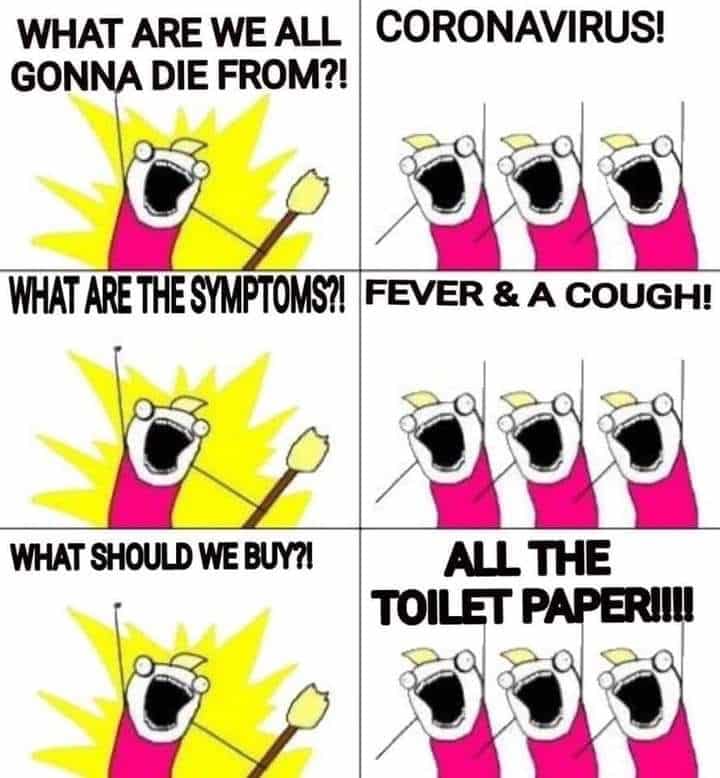 ---
(There are many, many, musical variations of this handwashing meme. All top notch.)
---
They say laughter is the best medicine, and while I don't know if the CDC will agree with that in this case, I hope you at least got a good chuckle out of these. I think the internet's collective reaction to anything of jokes and memes is really comforting even though I had to unfortunately see a lot of racist memes while collecting these. I believe that all these extreme measures and reactions we're facing these days are happening for our benefit, and I hope that when it's over/less of a risk, we can smoothly transition back to normalcy, but perhaps with better hygiene habits.
These next few weeks will be interesting, to say the least, so I hope you all stay safe and healthy and wash your hands properly as we get through this.
That's all for now!
Follow me: Twitter / Facebook / Instagram / Bloglovin' / Goodreads