Last week I shared my 2019 sneeze count. Obviously go check that out if you missed it.
This week I want to share the spotlight with some fellow sneeze counters. For years I only knew of two other people who ever counted, which I mentioned way back in my 2016 count: one lady who did it for a year a while ago and one guy named Peter who had been doing it for like 10 years. Peter's site has been quiet for over a year, so I don't know if he still does it.
And then one day last year I got this notification and my sneezing world opened that much more.
This guy also counts his sneezes, and documents it on Instagram, only he's sneezing in one day what I do in a month. I right away followed him back and DM'd him. He's been counting for a few years on the recommendation of his coworkers, and he assures me his triple-digit stats are legit (though a small part of me still does not believe it). He's a few months behind in updating but told me he'll update soon.
After chatting with him, I wondered if there were other sneeze counters out there. Surely there must be. I had Googled it a little in the past, but I wasn't using the most effective search tool: social media. And wouldn't you know, I am not as alone in the counting game as I previously thought.
I found a good handful of people who did it for a year and then stopped (or only one year so far). This is understandable. You do it to prove you can and that's it. Maybe they kept going but didn't share it on social media. Maybe they wanted to keep going but lost momentum. Either way, here are all the numbers I could find. Keep in mind that in 2019 I had 1887 sneezes and in past years, I've gone into the 3000's.
This slideshow requires JavaScript.
There were also a few people who filmed their sneezes but didn't provide a number. I have no interest in that. Only counters.
But then I found people who have been doing it for years and still do it. The first is a teacher from Texas named Sarah. She's actually been doing it for around 27 years in her classroom, which I think is such a fun idea. She told me one of her students actually started the count and when she learned about it, she put it on the board, and every year her students count her sneezes during the day. Her record is 489, but that's not counting sneezes outside of school hours or on breaks. I had thought that with Peter perhaps out of the game, I was on track to be the longest-running counter, but neither he nor I have anything on Sarah!
Then I found Ben, who keeps a spreadsheet of daily sneezes, which very much impressed me because I only count weekly. Doing it daily is that much more intense. He started in 2014 and averages around 1000 a year. He doesn't normally graph it out, but did these just to show his data to interested Twitter users.
So I just did some basic graphs – I have no idea why I sneezed so much more between 2014-16 than 2017-present.

Also, that one day in February 2015 when I sneezed 24 times, I did indeed have a cold. pic.twitter.com/rVLlr5ELPQ

— Ben Harris (@btharris93) October 18, 2019
Next is Julia, who started in 2013 like me because she loves to sneeze, as she told me. She's a few and far between sneezer, though, as she's hitting about 150-250 a year total.
alright guys, it's a new year. This was the 7th year counting my sneezes. Here is the track record so far

2013: 173
2014: 186
2015: 201
2016: 213
2017: 256
2018: 156
2019: 176

thankful for all the support over my 1,361 sneezes. may 2020 bring more love and sneezes 🤧❤️

— maybe: julia (@JuliaHakes) January 2, 2020
And then there's Melissa who is only two years deep, but she made counting her 2018 new year's resolution, so I think it's cool that she kept it up! I look forward to seeing her 2020 sneeze count when the year ends.
Lastly is Hannah, who actually started in 2012, a year before me. She hits high numbers too (usually between 1400 and 2200), though 2019 was her lowest by far at 618. I've noticed that my numbers have gone down over the years, and so has Hannah's, which is interesting.
Aside from Sarah, it seems like all the counters, like myself, started simply because we were curious and kept going because we enjoyed it. Sneezing is such a personal thing in a way, and it's cool that we can take this normal bodily function and make it fun. When I started, I wasn't even sharing it on my blog because this blog didn't exist. I love that there are several people who get the same kind of personal kick out of counting sneezes. To the counters still counting, good luck in 2020! May the sneezes be ever in your favour.
So to summarize, I know of seven people including myself who currently still count sneezes, eighteen people who did it for a year, and one person who may or may not still do it. That's twenty six total sneeze counters! And if there are any other counters out there that I didn't find, whether you did it for a year or still do it, please reach out to share your stats and story! My DM's are always open!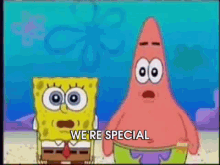 That's all for now!
Follow me: Twitter / Facebook / Instagram / Bloglovin' / Goodreads