I listen to a lot of Christmas music. I love it, which should not be a surprise to anyone who's been following this blog for a year or two. Though I can and will listen to the holiday radio stations for hours on end, there isn't a huge variety of songs like there should be. It's a lot of repeats, just by different singers. And that's because every time a singer releases a Christmas album, it's comprised of mostly classic covers, so the radio has eight different versions of 'Last Christmas' and 'White Christmas'.
Singers, it's time to stop. I am begging you to not give me another album of covers. I already know the songs, and chances are, your cover will not be as good as the original, no matter how great of a singer you are. So why don't you instead add to the holiday by contributing a new, fun, memorable classic of your own? Make your own mark on the genre instead of getting lost in the other covers? I always love the new additions to the rotation every year, because if I'm being honest, I'm getting a little sick of some of the really really old ones that I've heard thousands of times.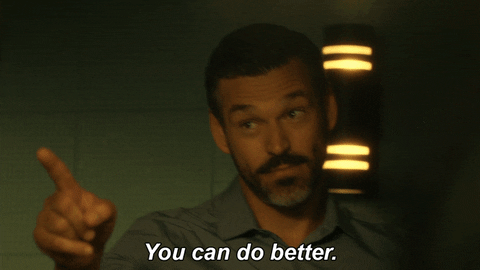 And you know, it'd be one thing if these singers were doing really fresh arrangements of classic songs (like Kelly Clarkson did with 'Run Run Reindeer' or Michael Buble did with 'All I Want For Christmas Is You') but it's not happening as much.
I hate to think of these Christmas albums as just a cash grab, but when they're rather basic and not offering me a lot to get excited about…well, the proof is in the (figgy) pudding.
Here's my proposed solution: no Christmas albums unless they're 50% new songs. The other 50% is for covers, and I want at least 30% of that to be new arrangements. With the last 20% if they really want to give us basic covers, fine. I do understand that there's maybe a song or two that is really meaningful, and they want to do it the way they know it. If a singer can't commit to this format, then they shouldn't do an album. They should release a single or two of their bland covers and admit it's just a cash grab instead of a meaningful mark on Christmas music.
Overall, I'm glad that so many singers want to use their talents to make my December jams that much better, and it's not that I don't like covers (I mean, I watched Glee for all six years. Covers are fine.) but I feel like they're not reaching their potential. I want the Christmas albums to shine. Thrive. Become classics for years to come. And that's not going to happen if they're mostly comprised of dime a dozen simple covers.
But that's just my opinion. I'd love to know yours, even if you aren't a Christmas music aficionado. That's all for now!
Follow me: Twitter / Facebook / Instagram / Bloglovin' / Goodreads