Next week I start a new job! I am excited because it's a new chapter in my life, and it's a job in my field so it's something that I'm trained to do (which is very satisfying after four years of school) but I'm also a little nervous because this new chapter doesn't have something I've always had in almost all aspects of my life: an expiry date.
High school was always four years and university was four as well. Had I decided to do a Masters, even that would have only been another year or two at the most. Any job I've ever had has only been for a summer, excluding the paper route my brother and I shared, but I knew I obviously wouldn't be doing that forever (thought the six years I did do it for felt like it). In high school, I knew my time living with my parents would end when I went to university, and I also knew that my time living in my university city would also likely end when I graduated.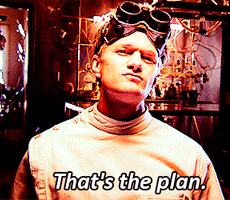 But now…now things are different and I don't have an expiry date. This new job I have has career potential. I could stay with this company and in this field for the rest of my life. Who knows when I'll be moving out of my parents' house now. Who knows what my life will look like now. This is both daunting and exhilarating. The future is open, and I need to embrace it. It's all I can do.
And to do this, I think I'm maybe subconsciously closing doors to the past. I spent this past week, my last week of Being An Unemployed New Grad, playing video games. Specifically, video games I never beat as a kid. On a whim, I dug out my old Gameboy and Nintendo DS, and I'm having a good time. I beat Zelda: Minish Cap, Super Princess Peach, and I'm almost done Pokemon Mystery Dungeon: Explorers Of The Sky. After that, I think I'll tackle The Legendary Starfy. I haven't touched these games in eight or nine years, and aside from the two-week long Pokemon stint a few years ago, I haven't played any video game for that matter. But they were a big part of my childhood, and I'm finally beating them. It's a fitting way to spend my week and end my time before I enter the big, scary, and limitless world of Adulthood. And besides, there are plenty of other things in my life that don't have expiry dates. This blog, some friendships, the MCU, my love for pizza…
So I hope you've enjoyed this post of new-job jitters. I'm going to be honest, I spent so much time playing video games, that it's really all I have to share this week anyway. But if you're at a point where you're starting a new chapter in your life, know you're not alone, and we can all embrace the future together. Life comes at you fast.
That's all for now!
Follow me: Twitter / Facebook / Instagram / Bloglovin' / Goodreads