Guess who's a published author? Meeeeee!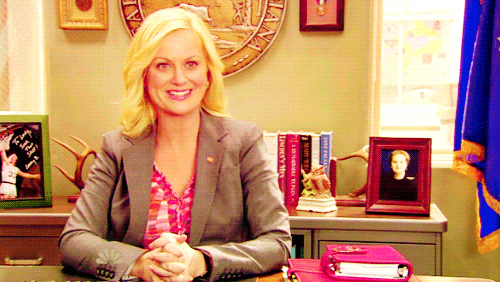 This past semester I took a course on iPad publishing because I had the prereq and heard good things about it from an upper-year student I asked last year. In this small class, we were each loaned an iPad for the semester, introduced to iBooks Author, and told to write, design, and publish an iBook. It could be on any topic and it could be as interactive as we'd like, as long as we use some design critical thinking and completed the assignment updates on time. I was originally going to write a book on how to start a blog, as that was something I had solid knowledge on, but then I had a better idea. What's the one thing that people can never wrap their heads around when I tell them about it? Muggle Quidditch.
Super nerdy, yes, and I feel like anyone who saw me working on it in the computer lab was hardcore judging me, but I am so proud of this book! It's called Muggle Quidditch: Yes, It's Real! and it's a quick but comprehensive guide to the non-magical version of the sport. And since it's an iBook, it's colourful and interactive and fun to read. It is now available for download from Apple's iBook store and it's being offered for the low, low price of zero dollars and zero cents! Yes, it's free! I mean, I thought about selling it for a small fee, but it's only sixteen pages and I made it for a class, so the school credit and good grade is reward enough. Plus, it's not like I'd make a living off of it! I'd much rather introduce the amazing sport to new people for free, anyway!
The book is available worldwide and it's downloadable on iPhones, iPod Touches, Macs, and iPads, but the levels of interactivity make it best experienced on an iPad or a Mac.
I've mentioned my involvement with my school's Quidditch team on my blog a few times before, and if you follow me on Twitter, you'll probably see me tweet about it every once in a while, so through me, you may know the sport exists, but this guide really delves into all the smaller aspects that I know people are curious about.
Anyway, since it's not being sold, whether you download it or not doesn't really affect me, but if you have an interest in Harry Potter or this sport and want to learn more, please give it a read! I worked really, really, really hard on it and I'd love for people other than my mom and my teammates to enjoy it. If you do download it, I'd also love for you to take a few seconds to rate it on the iTunes store. It'd mean a lot!
Anyway, I'm so glad I can share this with you! I spent months working on it but I didn't want to share news of it until it was available, so I'm thrilled to be able to tell everyone about it now! This is my first taste of official publication and it tastes super great! I can't wait to deal with my actual novel at the end of next semester!
If you do download it, thank you so much! I hope you like it! And thanks in advance to everyone who'll rate/review it and/or tell a friend!
That's all for now!
Follow me: Twitter / Facebook / Instagram / Bloglovin'