Who likes free things? Everyone. But especially me, because I don't like paying for things. Things are expensive. So that's why I'm so grateful for free things. As for the internet, yes, we have to pay for the internet and a computer, but once you have that, there are so many amazing things online, and so many that cost zero dollars and zero cents. Maybe you've heard of some of these, maybe you haven't. Maybe you use some of these. Either way, I'mma tell you about them and express my love for them and their availability. Oh, and the best part? These things are all 100% legal. Enjoy.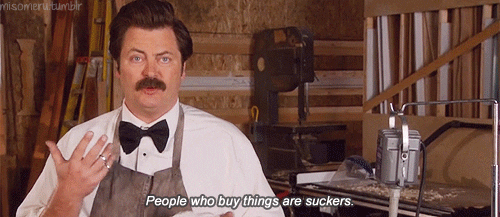 If you're a blogger, you may have heard of this before, as it's fairly popular in the blogosphere, and if you're into graphic design, you may also know of it. Canva is a super easy and functional graphic design creator. No matter what you want to create (from resumes to Twitter headers to postcards and more) or what you have in mind, Canva can do it. And you have complete control over every aspect. While you do have to have an account to use it and there are premium versions, the free account is more than enough. I mean, I love Microsoft Paint, but Canva is a lot more useful and simpler than that. Don't worry if you can't afford or work Adobe InDesign, because Canva should be your new go-to. I made my current Twitter header and this blog's header on Canva, among many things.
Again, some bloggers may have heard of this. Hootsuite is a social media scheduler. I'm not one to schedule my blog posts on Twitter every hour and I'm online enough to post most things right away, so I admittedly don't use this too often for myself, but I do use it for Popwrapped, and it's great. It's easy to use, can handle several social media platforms at once, and even has dashboard feeds for them. The best part is that right now, it's allowing you to schedule basically unlimited messages. This feature was taken away for a little bit a few months ago and reduced to ten, but now it's back (hopefully forever). I know a lot of businesses use Hootsuite because it's really great and easy to use.
I love music. I am always listening to music. Apparently so does everyone else because music streaming services are all the rage nowadays. But I'm not about to give Apple more money on a monthly basis so Apple Music is out of the question. That leaves me with Spotify, and luckily for me, Spotify has a free version and it's great. Of course you need wifi to use it and every few songs there's a short ad or two but that's no different from YouTube. What makes Spotify 1000 times better than YouTube, though, is that all the songs are official top-quality. No fake sound-less videos, no off-key covers, no blocked-in-some-countries videos, no nonsense. And it's all organized and available. I love being able to listen to full musical soundtracks or albums with Spotify.
So obviously you've heard of WordPress because you're on it now. This blog is a WordPress blog, and I'm proud. Here's why WordPress is great: for zero dollars, I am able to write as much as I want as often as I want, on a site that I basically made myself. Though there are paid options, I'm still able to thrive without that. I have followers! I have a platform! And it's free! There are so many themes to choose from to make your site unique, and the community is like no other. Our Reader is great, it's so easy to go through tags, and there are free Blogging U classes and Community Pools that are always a pleasure to be a part of. WordPress is great for more than just blogging, and I can't believe it's offered to so many for free!
This may be obvious, but we are blessed to have Wikipedia in our lives. It's so easy to find information now. No longer do we need heavy encyclopedias to look up dates or info, when Wikipedia is just right here, a few clicks away. And all its information is so organized, making it so easy to use. I know teachers and professors warn against fake information, but in all my years, I've never had an issue. I can't believe that we have millions of Wikipedia pages available to us for free. Amazing.
Fanfiction
So while technically you can read fanfics on Fanfiction.net or Archiveofourown.org, the concept is the same, and both sites provide hours of entertainment. Can you believe that for zero dollars and zero cents you can read well-written and in-depth stories about your favourite characters from basically any show/movie/book? There are stories longer than novels and stories shorter than this blog post. I know fanfiction isn't for everyone, but you can't deny that whether you read or write it or not, the fact that it exists for free is amazing.
No matter how dumb your question may be, you can probably get an answer on Yahoo Answers. This place is a treasure trove of information. And since most people don't delete their questions, you can search their questions to find similar ones instead of asking your own. I have, in the past, asked a few questions on Yahoo Answers and had success with answers. This is a great example of people coming together to help one another in a mostly good-natured way, and a good example of the collaborative economy.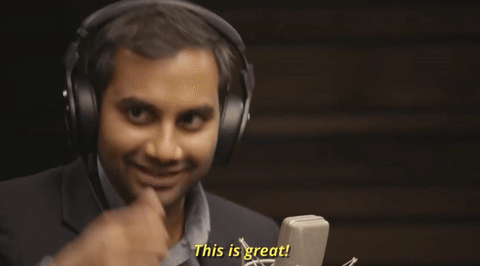 We truly are privileged to live in a time where so many amazing things are available to us online for free. We don't appreciate it enough. This post is my way of paying tribute to these seven services that make my life so much better. What are some free services/sites that you love that I didn't mention? I'd love to know, so share the goodness!
That's all for now!
Follow me: Twitter / Facebook / Instagram / Bloglovin'