Grab some tissues because I don't mess around.
I've probably mentioned it before but I don't cry often. Like sure, I'll cry at series finales and when beloved characters die, but there are a lot of movies or deaths or scenes where I am not even a little weepy.
Songs are powerful, we all know that, but for a song to take a person and make them cry in approximately three minutes is insane, and especially when that person is me. But they're so good that I keep listening and keep crying. The circle of suffering. So I figured I'd share these heartbreaking songs for two reasons. One, so you can cry with me.  And two, to introducing y'all to new music that I love. If you're brave enough or got that waterproof mascara on, click play and listen to these songs that I managed to break through my shell and punch me in the heart.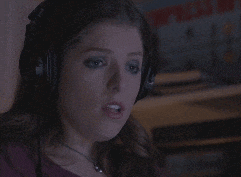 'Supermarket Flowers' by Ed Sheeran
Ed has such a lovely voice but this song is haunting. So slow and sad with those "oooooohs". You can just hear the heartbreak. The moment that gets me: the change in tense at the end because that's a moment, when it comes to people dying, that makes it real.
'So Big / So Small' from Dear Evan Hansen
Rachel Bay Jones deserves that Tony solely for this song. I'm not a mother so I can't even relate on that level, but even imagining what this character felt in that moment makes me cry. The whole musical is about being alone as a teenager and Evan's hardships but this is a moment where you see how much adults like his mom struggled and still struggle. The moment that gets me: when little Evan asks if another truck will take his mom away too.
'Christmas Shoes' by NewSong
I love Christmas music but this song is not a cheery one at all. As soon as I hear that piano at the start I know I'm in for a ride. Christmas is a time for joy and this song is a stark reminder that it's also a time for giving and sharing because it can really make a difference. The moment that gets me: when the choir sings in the background and then when the kid sings at the end.
'Me And The Sky' from Come From Away
This musical is full of sad and sweet stories and moments that'll make you tear up, but none more than this song. The first three quarters of the song are positive and inspirational (which, if I'm being honest, makes me cry a little too, but happy tears) and then it just shifts and becomes so much more and so much more real and you can't help but cry as you hear this character's perspective on such a tragedy. The moment that gets me: when she mentions the bomb and the music just stops.
'If You Say So' by Lea Michele
Okay, I was a huge
Glee
fan, so when Cory Monteith died, it changed everything. And then a few months later Lea Michele, his girlfriend and co-star, releases this song and it's just so real and as a fan I can't help but cry. His death was tragic and amid such a fun album, there's this song that was added late but holds so much emotion. And it's based off of their real life last conversation, so it's even more heartbreaking. The moment that gets me: the bridge because it gets faster like a rush of emotions.
'It's Quiet Uptown' from Hamilton
All the rap and revolution in this show, and then there's this song: slow and soft and just heartbreaking. The harmonies are perfect and having the ladies sing some parts and the men sing other parts make it so much more deep. The death of a child is something no parent should go through, so having to hear Alex and Eliza go through it is just so sad. The moment that gets me: when it slows down again Angelica sings some more.
'Piece By Piece' by Kelly Clarkson
Kelly Clarkson has a beautiful voice and it makes this song so much more sad. When she sang this on
American Idol
, it was so moving. The arrangement on the piano is perfect and I'm so glad they released a studio version of it. The moment that gets me: when she sings about her daughter and how she'll have a better life.
I'm not ashamed to admit that these songs made me and some still make me cry. They'll probably make you cry, too after a few listens. Pay attention to the lyrics because they are what got me. And because I shared my sad songs, if you've got a song that makes you cry, let me know so I can listen to it. Spread the tears!
Follow me: Twitter / Facebook / Bloglovin'