Two weeks ago I read Anna Kendrick's book Scrappy Little Nobody because I adore her and think she's funny, so I was interested to see what she had to say in a book. I've read a fair handful of books by famous people (Amy Poehler, Tina Fey, Jane Lynch, Neil Patrick Harris, Naya Rivera…) and here's the thing: they're all the same in terms of content. The exact same. They'll cover their childhood and career with brutal honesty, highlighting any struggles and emphasising how blessed they know they are, add in some cute anecdotes, and, if they're known for being funny, describe events while being very dry with their humor in a way that doesn't really set them apart but attempts to show that they're 'just like us regular people!' and 'very humble and real!'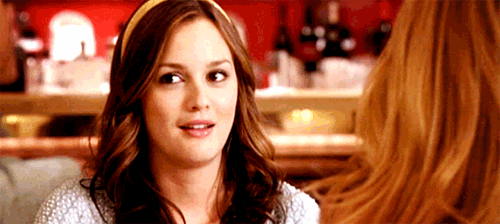 I don't know what else I expect, but I end up pushing through because they're light reads and more interesting than reading their Wikipedia page.
The thing about these books is that I end up usually very conflicted about how I feel. I don't enjoy this confusion, and in the end, I don't feel like a better person after reading these books.
First of all, my opinion changes on the person a little. I guess in their honesty, these people usually end up talking about something I'm not thrilled about (drugs, sex addictions, ect…) and I end up feeling bad for judging them on their past actions/mistakes. It's easy for me to judge them, too, because they are just famous people I don't know, and I'd like to think that if I magically got famous over night next week, I'd be smart enough to avoid any of those bad habits. And I still like these people, it's just my opinion usually changes a little…
The second thing I feel is jealousy. I know this sounds so stupid but it's true. Every time I read about a happy or proud moment or consider how great these people's lives are, I get jealous. And jealousy is not a good colour on anyone. I can't help it, though. These people are talented, are living their dreams, and wake up each morning with a purpose. They're attractive, popular, funny, and probably don't spend their weekends alone.
The last thing I feel is kind of annoyed. Most of these books have an underlying message of 'follow your dreams!' and that drives me insane because like, dude I'm trying. It's tiring to hear the same speech from accomplished people or people who really don't understand what it's like out here. To use Anna Kendrick as an example: at the start of her book she mentions how she kind of wishes she was still a scrappy little nobody (hence the title) but then chapter two literally starts with a line about being nominated for a Tony at age twelve and I kind of had to stop reading for a second to roll my eyes there. These people have set in stone careers by now. They're not desperate for work and they don't have to feel guilty for buying a four dollar Happy Meal. And now they're here telling us to keep at it and work hard because if they can do it so can you! But that's not true. Think about how many twenty-somethings are in LA right now struggling for a big break. Think about how many never got one. And it's a different world now. There was no social media twenty years ago. I know these people have to try to be positive and all, but it's just not want I want from them.
So between my judgemental attitude, my immense jealousy, and my frustration regarding the privilege these adored celebrities have, I end up not really feeling inspired or even happy at the end of these books. That is the opposite effect books should have.
I know it's not the celebrities' intention to have me feeling this way and perhaps the publishers forced them into maintaining such rigid book formats, but I'm getting tired of it all.
And while you may think means I'm never again reading a celebrity memoir, I assure you, it does not. I know myself well enough. If Darren Criss tweeted tomorrow that he's got a book coming, you can bet that I'll be at the nearest Chapters faster than you can say memoir. I still adore so many celebrities and would love to read what they say, I just wish the books had a bit more personality and humour and a bit less preachy aspects. I want to know secrets and thoughts and the inside, honest details, not be reminded that I am just a nobody.
I know Ellen DeGeneres has written several books, but her 2011 one Seriously…I'm Kidding is one of my favourite books because the whole thing is just a joke and she's just writing small essays that make me laugh and really don't have a theme. Maybe because it was her third book, she didn't feel the need to share her teenage woes again.
What are your thoughts on celebrity memoirs? I am just reading them wrong? Is there one that you really love and think I should read?
Follow me: Twitter / Facebook / Bloglovin'