No, seriously, WHY?
Whyyyyyyyyy????
I don't have an answer, so if you've come here to get one then you are out of luck.
But honestly, is anyone else confused and angered and maybe even a little saddened by the sheer suckiness of daytime television? Because I can't be the only one who's had to settle for some weird programming.


I know that the majority of the world isn't just lazing around watching TV all day, and I know most people work, but that doesn't mean there can't be some good stuff on. I know it's a bad time slot, but what's the harm in playing something decent?
In the summers, after the school semester ends and before I get a job, I watch TV….like, all day. So I get very familiar with what is on and what I want to watch. I end up watching random morning talk shows, random disturbing episodes of Law And Order (I don't even care for that show!) and praying that I find something more exciting to do in the afternoon (lest I be condemned to watch episodes of Dr. Phil or Bar Rescue!). Sometimes I'd find re-runs of good sitcoms (Modern Family, How I Met Your Mother…), which would be great, but then I'd find that the same episodes were on during prime time as well, so I'd have to avoid them.
Would it be so terrible to show movies? Or multiple episode reruns of a good show? I don't even care if it's old. I'd watch Happy Days if it was on. But it's not. Instead, there are infomercials, and not even the good ones*.
I mean, I guess it probably has to do with licensing and contracts and money. Perhaps the shows aren't letting the channels play their good stuff during the not-so-good time? In which case, that's very rude because I don't see how it'd do any damage to the shows. In fact, I see it as ways to raise more interest in the shows so when new episodes are on during prime time, they may get more viewers.
I guess the good news about sucky daytime TV is that it does motivate its viewers to go be more productive. Go apply for that job, go write that article, go breathe that fresh air…
But let's not forget that there are some people who have nothing better to do than watch daytime TV. I've compiled a list of people who are perfectly allowed to do so and are unfortunately plagued with junk.
People who work the night shift
Ladies on mat-leave
Stay at home moms
Stay at home dads
Writers/authors
People who work from home
Students with spaced out schedules
Kids on PA days
People on house arrest
Someone getting over an injury/sickness/surgery
The unemployed
Rich CEOs who don't have to go to work if they don't want to
People who take the day off/people on vacations
Retired people
See? Look at all those people who TV companies are choosing not to make happy.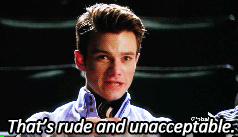 Hopefully, daytime TV will get better. The TV industry is always growing, and hopefully we'll get more and more high quality shows on at all times.
It's no wonder that Netflix is so popular. Netflix gives you the good stuff 24/7.
Leave a comment and tell me:
How bothered are you by the quality of daytime programming? (if you're not, that's okay, tell me that too!)
What's the dumbest thing you've watched on daytime TV? (for me, it'd be this weird TLC documentary about this poor kid in India who had extra limbs protruding from his stomach and half the village worshipped him and the other half thought it was satanic).
*  "the good ones" being: The Shamwow, The Shticky, The Slap-chop, The Magic Bullet, The Bullet Express, The Shark Vacuum, and a select few others.
P.S. If for some reason you've read this exact post before on the internet, I actually wrote it for a blogging course I took last year in university, so it's all my own words, I'm just reposting it on my real blog!
Follow me: Twitter / Facebook / Bloglovin'