Hello and welcome to the weirdest thing you'll read all week.
For any new followers I've gotten in the last year, yes, that does say 'sneeze'. Last year I posted my 2015 stats and got some positive responses, so I've been very excited to share this year's numbers. I suggest reading last year's post for some backstory.
Because of the way the weeks align, this year's chart covers 371 days. I start my week counts on Mondays so I had to take a portion of last December's final week and also the first day of 2017. Just trust me on this all, okay? The good news is that I looked ahead and the next two years line up pretty nicely. Here is the finished chart for 2016.
This year is my highest ever! The previous highest was in 2013 with 3475 (2438 in 2014, 3459 in 2015). I also hit my highest weekly total with 206, the previous highest was 141 last year. Like last year, numbers jumped in the summer because I was working in a book warehouse where there were a lot of books and dust. I also worked there again for two weeks in December, which is visible in the chart.
Again, I can't guarantee that is 100% accurate. I do get lazy sometimes and perhaps do not mark down my sneezes as fast as I should. Once in a while I even consider stopping. But then at the end of each year when I sit down and look at my numbers, I get re-energized to start a new year's count. So stick around for 2017's post in a year!
Last year I mentioned that I didn't know anyone who does this. It's weird, but I never really thought to Google sneeze counts to see someone did. I just kind of figured no one else would bother with such a weird hobby. But I did do a search and to my surprise, I am not alone. I found one blog called The Lame Adventures and between her birthdays in 2010/2011, the blogger counted her sneezes and even made a graph too. I swear I didn't know about this when I started. Check out her post here. And then last week I got a comment on last year's post by a man named Peter who also is a fellow counter, but he's been doing it for nine years! Just by searching 'Sneeze count' on Google will reveal many articles written about him (#goals). I'm five years behind him, but he has definitely motivated me to keep going with this little project (plus my dad got me a new cool Harry Potter pocket calendar for my records). You can check out Peter's wonderfully detailed sneeze count here.
What I have learned from finding these two kindred spirits is that I sneeze a lot. I mean, Peter is up to about 4600 after nine years and I hit that number after a year and a half. Similarly, the blogger behind The Lame Adventures had about 500 sneezes all year where as I do that in a few months. I knew I was above average but daaaaaaaamn.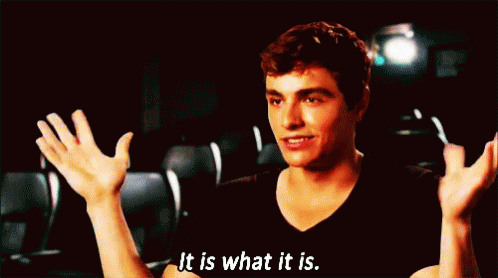 Anyway, I hope you've enjoyed 2016's count. I sure did. I count sneezes for myself but if I can amuse any of you out there on the internet, then it's a bonus!
Follow me: Twitter / Facebook / Bloglovin'