"Oh, you have a clap light? Can I try it?"
It's the same question whenever new people figure out that there is a clap light in the family room of my house. And while I do somewhat enjoy seeing the childlike glee in people's faces when they try it, let the record state that clap lights are NOT as cool as they seem. And my family can attest to this.
Our light turns on and off with two claps. And I mean two solid claps. They have to be loud, firm, and have the same beat. CLAP. CLAP. If one clap isn't loud enough, or they're too fast, it won't work. You gotta cup your hands a little to make it loud.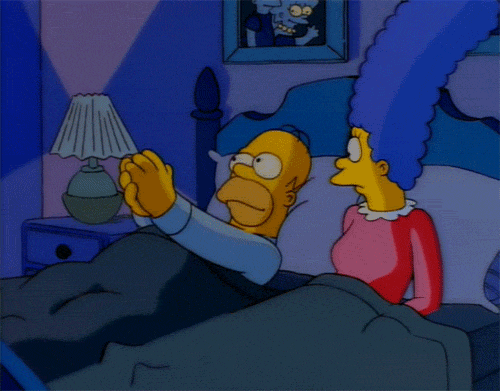 But okay, that just takes getting used to, right? I suppose. Though it has been several years and we all still struggle. My mom has the weakest clap of us all and if she can't get it after three or four tries, she'll get someone else to do it. My brother, who often lies on the couch nearest to the light, has masterfully learned to knock on the wall with the same beat and intensity, and that can sometimes do it.
So yes, we do struggle to turn the light on and off when we want it. The irony is that the dang light seems to always love turning on and off when we don't want it to. I'm sure you're familiar with my odd habit of sneezing? Yes, my sneeze fits have been known to make the light go on and off. Sometimes my sneezes will just have the light turn on, and I'll be too tired to turn it off by clapping, so I'll leave it on. At which point my brother will glare at me to "turn it off!" No, I like it on, I often lie.
But it's not just me who accidentally turns it on. The light also responds to voice, so during an argument, that light will go on and off and on and… Sometimes the argument will momentarily pause so someone can turn the light off, but eventually we realize that once the yelling continues again, it'll go on again, so we might as well just leave it.
I mean, yes, sometimes it is handy to deal with it without getting up, but honestly, this light bugs me more than I like it. Sometimes it'll be late at night and the light will be on (though I didn't turn it on) and the family will all be asleep so I'll have to clap it off as quietly as I can but still with enough loudness for it to register. And the clapping itself sucks. I'm not great at it, so I have to try several times and by the time I get it, my hands hurt. Some people just have a naturally loud clap. I'm not one of those people. My father is, though. When he goes to turn the light on and off, I have to close my eyes until he's done because the loud sound makes me flinch.
The funny thing is, clap lights were originally advertised for old people so they don't have to get out of bed. And if my family and I are struggling, there's no way some little elderly lady can handle it.
So yes, you are welcome to try our clap light. Go for it. But then you can walk away from it whereas we are stuck with. Why do we still have it, you ask? Great question. I think my father still enjoys it, and it is a neat conversation starter.
I hope you heed my warning, so the next time you're at Walmart and see one, you don't buy it. I'm saving you. Trust. You're welcome.