When Smash first came out in 2012 on NBC, I deliberately didn't watch it. It was being hailed as the new Glee and did not want to support anything that was taking attention away from my favourite show. Fast forward a few years later, when I'm very interested in Broadway and musicals and Broadway stars and TV, I give it a shot.
It's good. I really enjoyed it. I have a lot of thoughts on it, so here I am, writing them out. This post will contain slight spoilers, but I won't give away too much. The show is only 32 episodes (2 seasons) so maybe give it a go?
The show is about Broadway. More specifically, the making of a Broadway show. A fictional musical about Marilyn Monroe called Bombshell is being put together and there are a lot of people with some very different personalities involved. Unlike Glee, the cast and crew of Bombshell aren't underdogs. They're professionals doing their job, and so we viewers end up rooting for them simply because we're on the production journey with them.
The characters were great. The show really excelled in making them all have growth, especially between the first and second season. What's more is that all the characters had flaws. It was really refreshing. Quick overview: Ivy and Karen are leads competing for the role of Marilyn, Tom and Julia are the amazing partners who wrote and composed Bombshell, Derek is the tough director, and Eileen is the producer. While I'd argue that Karen was the protagonist, Ivy was not an antagonist, and she was not unlikable. I rooted for her too.
The plot was so interesting. It was unlike anything on TV. I can tell you that I learned a lot about Broadway and its behind the scenes. Sure, many details were probably removed for the purpose of entertainment, but I really got a better understanding of the business. That being said, the direction the plot sometimes took made me question things. I mean, sometimes the drama seemed a bit…MTV. Or, it seemed to distract from the musical part of the plot. Like, having Karen have tension with boyfriend Dev the whole time was not only cliché, but it hardly affected Bombshell. And then Dev wasn't even in season 2 at all.
Speaking of season 2…it was interesting. It wasn't about Bombshell as much. Some major story arcs from season 1 were completely dropped, which was odd. And having that silly side show that Ivy was in, and, of course, competing new underdog musical Hit List really made me miss the tight Bombshell group from season 1. However, I do see how having competition between shows made sense, especially when it came to the Tony Awards. And the new characters, Kyle, Jimmy and Ana, were good additions, all with their own flaws and growth.The writing did seem to slack a bit in the second season, but it all came together nicely.
What's a musical without music? Showtunes with me are hit or miss because sometimes I love them and sometimes I find them too slow and ballad-y. Bombshell had a good mix of both. I adored 'History Is Made At Night' and 'On Lexington And 52nd Street'. Smash also featured non-original songs, which was a refreshing and fun mix. As for Hit List, I enjoyed the edgy pop songs more, like 'Broadway Here I Come' and 'I Heard Your Voice In A Dream' and 'The Goodbye Song'. Or maybe I just enjoyed Jeremy Jordan's voice. All in all, Smash had some amazing songs! I've been listening to them on repeat for days!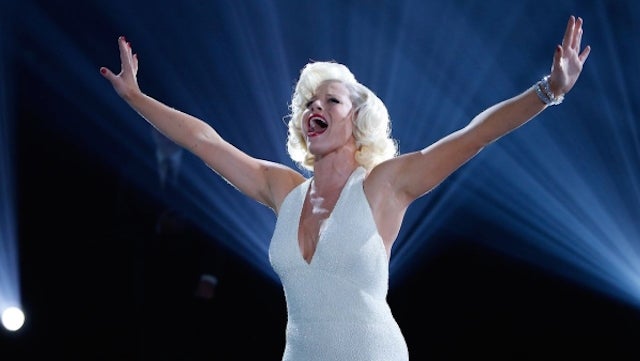 Some more short thoughts in the form of bullet points:
For some reason, I never really liked Debra Messing, but Smash changed that for me. She's alright.
Debra's character Julia reminded me a lot of the other red-headed Julia on Under The Dome, as they're both really fierce and stubborn.
Tom and Julia are goals. I was so upset to see their partnership falter in season 2.
I always hated Ellis.
I wasn't a huge fan of Derek. He may have been a good director but in terms of a man, he was unlikable.
I cried so hard when that thing happened in season 2.
I wasn't a fan of Eileen's hair.
Jerry, get a life.
I liked the season 1 intro thing with the instruments better than the longer one in season 2.
I kinda want to write a musical now? I have no musical abilities and no plot ideas but…?
I wish Hit List was a real Broadway show because I'd NEED to see that!
Like I said, the show is only two seasons. And honestly, two seasons was perfect for it. Had it gone on any more, there'd be no more focus on Bombshell and instead it'd be on the characters' other projects, thus thinning their interactions even more. Furthermore, the season two finale was great. It covered all the emotions, it had the results I wanted it to have, and it didn't leave me with any cliffhangers that would never be answered.
I admit, I regret not watching it when it was on air, but I will also say that my larger knowledge of Broadway/stars that I have now helped me enjoy it far more at this point in time.
For all you musical lovers and TV watchers, go watch Smash! Or, if you have already seen it, care to share your thoughts?
P.S. People in my Blogging 201 course suggested I change up my theme; what do you think? 🙂